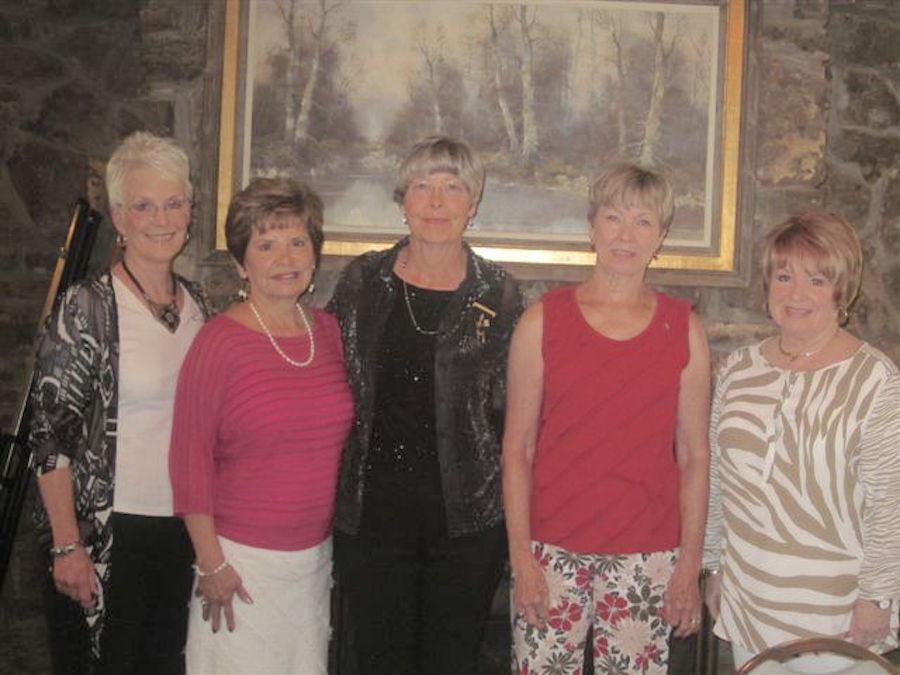 Zeta Sigma Chapter of Beta Sigma Phi met on May 14.  After a brief business meeting and a delicious lunch at Little Red, the sisters installed the newly elected officers for the  2015-2016 year.
The new officers (pictured left to right) are Tauna McBee, Corresponding Secretary, Connie Beaumont, Treasurer, Geogia Peifer, Vice President, Frieda McClellan, President, Sharon Luxon, Adviser,. Not pictured Marianne Winberg, Recording Secretary.
Sharon Luxon expressed her deep appreciation for the help she has received from all the sisters during her term.