HUGE BOOK SALE & More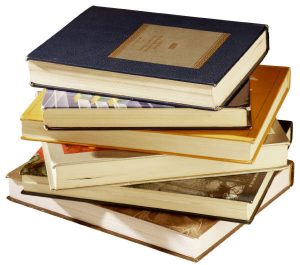 When: Friday & Saturday May 12 & 13 10am – 4pm each day
Where; Fairfield Bay Lion's Club
365 Dave Creek Parkway, Fairfield Bay, AR
Sponsored By the Friends of the Library
Benefiting The Fairfield Bay Library
We will have HUNDREDS of amazing Paperbacks, Hardbacks, Fiction, Non-Fiction, Classics, Travel, Cookbooks, Religion….
AND a mini-yard sale also benefiting the Library!!
The Fairfield Bay Library will be holding their 2nd Annual HUGE Book Sale (And More) at the Fairfield Bay Lion's Club on Friday and Saturday, May 12th and 13th. There will be hundreds of great hardcovers, paperbacks, children's books, audio books, non-fiction and MUCH, MUCH MORE!! We will be also having a mini-yard sale at the same time, so come check out all the bargains on May 12 & 13 from 10:00 am to 4:00 pm each day and help support the Fairfield Bay Library.
Join the Readers Group!
The Fairfield Bay Library is fortunate to have an active Readers Group that meets at the Library, on the third Friday of every month, from September through May. You don't have to be a member to attend the meeting, nor do you have to have read the book to be a part of the discussion – everyone is welcome!! The books they will be reading and discussing are pre-chosen and the schedule is listed below, so join us:
MAY 19 ME BEFORE YOU by Jojo Moyes Barbara Wallster
FOLLOW US ON TWITTER!! We've finally left the stone age and entered into the 21st Century…..we have a Twitter account! Follow us at @ffblibrary
Karen Tangen , Library Director