The Golf Season is Upon Us.
We have several great events and activities going on at Indian Hills Golf Resort.
NEW AT INDIAN HILLS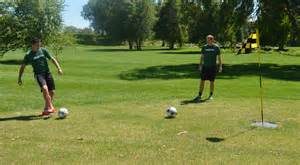 1. Introducing Foot Golf.
The foot golf course will be open for play the first week of May.
Indian Hills is in full swing, and we have many events going on right now.
Get out and enjoy the course. Fairways, greens, and one-putts!
Upcoming events:
August 6—Moose Lodge
August 24—Indian Hills/Mtn. Ranch scramble
August 26—FFB Firemen's 4-person scramble
August 27—Twi-light couples scramble
Also, all club championships will be in September. Thanks, Josh
Give us a call @ 501-884-6018 for more details or go to visitfairfieldbay.com to check out our rates. Like us on facebook! Fairways, greens, and one-putts!
Any day is a beautiful day to get out and play!
Josh Little, Director of Golf
501-884-6018