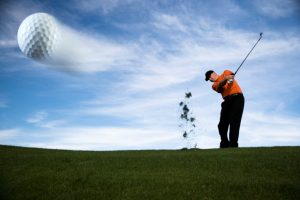 The Golf Season is in FULL Swing!!
We have several great events and activities going on at Indian Hills Golf Resort.
NEW AT INDIAN HILLS
1. Introducing Foot Golf.
The foot golf course will be open for play the first week of May.
Indian Hills is in full swing, and we have many events going on right now.
Get out and enjoy the course. Fairways, greens, and one-putts!
Upcoming events:
June 3—Summit 55 4-person scramble
June 10—Ozark Health 4-person scramble
June 11—Twilight couples 4-person scramble
June 24—Fairfield Bay Community Benefit 4-person scramble
June 30—Central Arkansas Golf Association
July 1—Red, White, & Blue Beautification 4-person scramble
SAVE THE DATE:
FAIRFIELD BAY COMMUNITY BENEFIT TOURNAMENT
Sponsored by David, Terrill, Connor and Shane Byard
Saturday, June 24, 2017….Shotgun start 9:00 a.m.
– Putting contest will start at 8:00 a.m.
– Putting contest $5.00 entry fee/ $500 prize (someone will win!)
– Special pink tee off areas for the Ladies (closer than the red tees)
– $50 per person/$200 per team (cash/check only)
ENTER EARLY YOU DO NOT WANT TO MISS THIS EVENT! Limited to 32 teams
Lunch will be catered by Chow Hall BBQ. There will be plenty to eat and drink before, during and after the tournament. Flights and payouts depend on amount of team entries.
Standard golf shop credit for all flight winners, additional $100 cash for all four (4) team members of the first flight first place team. Also, random drawing-one team will win $200 ($50 per team member) regardless of the place they finish. First flight first place team winners not eligible for this drawing.
2- $10,000 hole in one chances – Hole #12 and Hole #17.
$100 closest to the pin on all Par 3's for men and women. (8 winners total)
All proceeds from the entry fees go to the Indian Hills course Greens, Grounds & Safety
There will be raffle tickets sold to benefit local charities.
100% of the raffle money and 100% of the putting contest money will be donated equally to FFB Friends of the Library, FFB Rotary Scholarship, FFB Firefighters, American Legion Post #333, Shirley Booster Club, FFB Animal Protection League and Feed the Hungry.
A partial list of prizes include: $300, $200 and $100 CASH, two (2) Big Screen TV's, Laptop Computer, Odyssey Putter and Golf Watch. Many more prizes not listed.
Any day is a beautiful day to get out and play!
Thanks,
Josh Little, Director of Golf
501-884-6018