End of Summer Countdown Healthy Living Tips
Shape Magazine Editors
Use these easy tricks to end the season at your best
• Run Naked – If you're a gadgets-and-gizmos-a-plenty kind of runner, try leaving them behind on your next outing. With no watch to track your every pace per mile and calorie burned, you're more likely to discover the simple joys of a run.
• Don't Fall for the Health Halo – Read labels. Foods that seem to be good for you—such as granola, energy bars, and smoothies, or anything that is gluten-free, all-natural, or organic—can be packing absurd amounts of sugar and calories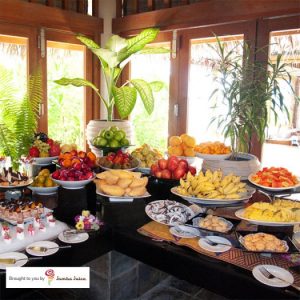 • Be Ready for a Buffet – You can still enjoy a satisfying meal without stuffing yourself silly at the weekend brunch buffet. Just avoid items like muffins, fruit juice cocktails, and sweets, and go for eggs, lean meat, salmon, fresh veggies, and fruit.
• Twist Your Running Shoes – Hold a sneaker at each end and twist. If the shoe easily rotates, the midsole is worn, indicating that you need a replacement.
• Add a Leaf to Beef – Mix steamed or boiled kale into meatloaf and meatballs to add moisture as well as beta-carotene and lutein to protect your eyes. Squeeze the greens dry, then finely chop and add 1/2 cup to 1 pound ground meat.
• Spikes Smoothies With Spinach – Among the greens, spinach harbors the most folate, and consuming more of this B vitamin may help protect against breast cancer development, according to a study in the American Journal of Epidemiology, likely because folate is needed for proper cell division.
• Re-Lax Muscles – A rubbery lacrosse ball is just hard enough to put pressure on certain trigger points under your feet and on your legs. Stash one in your gym bag for a self-massage on the go.
• Get a Natural Butt Lift – Do a set of squats or lunges as you normally would, but before you come out of that last rep, sink into the exercise a little deeper and hold there for five to 10 seconds; then drop even lower, holding for another 10 seconds. But it doesn't end there—sink even lower, and now pulse for a count of 10.
• Do 10 Percent – Abs exercises are the "finishing moves" to sculpt your belly once you've removed excess fat via diet and exercise. Spend the majority of your workout focusing on the rest of your body, and dedicate no more than 10 percent of your time on abs work.
• Compete Against Yourself – Try to finish your next workout in less time than it took you last time, or sign up for a race or obstacle course challenge to get a little taste of competition, motivation, and incredible community that will drive you.
• Eat More Meals – Replace morning and afternoon snacks with another full meal, for a total of four 400- to 600-calorie meals a day, about four hours apart. This will keep your blood sugar level and your energy up.
• Spice up your Life – Adding flavorful spices to your foods can help you control portion sizes and lose weight. Research shows that people eat less when their food tastes new and spicy, with more novel tastes providing more benefits.
• Make Sleep a Higher Priority – Being well-rested not only improves athletic performance, it will also reduce inflammation and joint pain, and speed up healing times when you're injured.
• Exercise Outdoors – Turn everyday yard work into a workout: Use a push mower, lift heavy bags of mulch, work the wheelbarrow, pull the hose around, and yank weeds or plant flowers. Constantly moving outside can burn 258 calories in 45 minutes.
• Distinguish Hunger from Thirst – Sometimes when you're dehydrated, your stomach would have you believe that you need to eat rather than drink. If you ate recently and shouldn't be hungry, drink a glass of ice water before you reach for a snack, then wait 15 minutes.
• Change Your Thinking – Instead of designing goals based purely on weight loss, concentrate on how you feel. If counting calories has you down, think in terms of portions instead. Constantly checking the clock during your workout? Chances are you need to find a sport or activity you actually enjoy.
To see the complete list click on this link: http://www.shape.com/lifestyle/mind-and-body/end-summer-countdown-healthy-living-tips