Summer is always a busy time here at the Bay!
July 3rd & 4th Celebrations:
It's already July and we are planning a big July 3rd-4th celebration here at Fairfield Bay for you to enjoy beginning at 6 p.m. on July 3rd. Our fireworks will begin at dark from the Bay Marina and is always outstanding. The reflection of the fireworks on the water adds to the excitement. The lights on the boats themselves also add to the beauty.
On Tuesday, July 4th the annual parade will make its way through the mall area and then down toward the park. At the park we will have free bounce house for the younger crowd and mini-golf for only $3 for everyone from 11:00am to 2:00pm. The Kirk of the Hills Men's Group will grill up the best hot dogs in town for your enjoyment. There is a charge for the hot dogs with the money benefiting local service projects of their group. If you are looking for a great weekend, you can find it here at Fairfield Bay.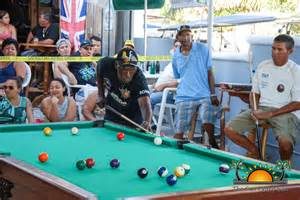 Pool Tournaments, anyone? – July 8th.
We are holding our 1st pool tournament on Saturday, July 8th beginning at 9:30am. You may register by calling (501) 884-5300. Cost is only $7.00 plus .25 per game. Brackets are set for the first 16 players and will be extended as needed. You must be 18 or older to participate.
Summer Outdoor Concert Series:
We will have Kasey Kimmons Band in concert on July 8th at the Woodland Mead Park Amphitheater at 7:30pm. Please make plans to attend. They play a variety of music and you will be entertained by this lively and versatile group. The concert is FREE but donations to the group are always welcome.
Pool Movie Night: Our Movie Night at The Bayview Pool has been changed to Tuesdays this year. Movies will begin at appx. 8:30pm (or dusk). Remember, all Pools Are Open
• BayView
• Mountain Ranch
• Hamilton Cove
The Souvenir Shop at The Cool Pool Cafe is open. We are receiving merchandise almost daily and know we will have some things you're going to love. Come by and check us out.
Our Bowling Alley (Fairfield Lanes) hours are now 3-9pm Tuesday through Thursday, and 3-10pm on Friday and Saturday Nights. Our bowling alley is "alive and well" and still serves up some of the best snack foods around.
Mini-Golf hours have been extended. As of June 5th mini-golf hours will be 10AM-10PM Monday through Saturday. Sunday's hours will be 11am-8PM. Last play must begin at least 45 minutes before closing.
For more information to any of these activities or events, please call (501) 884-6008.
We hope to see you soon and often. Looking forward to plenty of fun!
Cassie Lopez
Recreation Manager