The Marina is the Happening Place to Be:
We've had a busy and fun start to summer with the Marina being the hub of a lot of activity: Memorial Day, Surf the Bay Watersport and Music festival and friends and neighbors getting out enjoying the sunshine (and some rainy days, too!)
Get some waterplay in today!: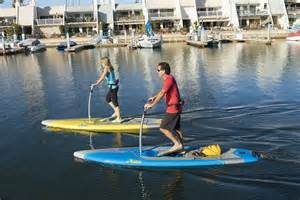 – The new hardtop pontoons with a slide are a hit & you can hear the kids and families laughing across the Bay.
– The Criagcat continues to gain in popularity & is renting steadily as people are experiencing the easy and fun of how the new water toy works.
– Our Hobie Eclipse SUP's are a blast and great workout!
– Plus, there's some great fishing pontoons that are constantly on the water every day, many times being rented for a week at a time!
Hope you enjoyed this year's Surf The Bay
The Marina was packed for our annual Surf the Bay Watersport & Music festival. Attended by many & fun was had by all. The bands both Friday & Saturday were heard & enjoyed by large crowds, many who were visiting our marina for the first time due to the excellent TV coverage our marketing company obtained for us, we had 7 live broadcasts during the morning news on KARK & FOX out of Little Rock.
July 4th!! Don't miss it!
We're gearing up for a huge 4th of July weekend. The Veterans Barge is almost sold out for our fireworks/dinner cruise; almost all rental boats are reserved for the weekend.
It makes no difference whether you have a boat or not, come down & enjoy the lake view, read a book while sitting on our new cedar picnic tables, grab a BBQ sandwich & cup of shaved ice, then do a little shopping in our store, we have a little bit of everything for everyone!
Join us for Lunch.
New picnic tables grace the deck giving our marina a very classy look. The new BIG fish chair built by the utilities department and painted by the same ladies who paint our fire hydrants, is a huge hit with almost everyone taking the time for a photo op!
New merchandise continues to arrive daily & we're well stocked to provide everything from essentials to fun memory making items, come down today & check us out!
See you at the Lake!
Stay tuned on our marina Facebook page for new & exciting venues we're planning in the near future!
John Conry
FFB Marina Manager