Needless to say, the water rising 17' in ten days proved challenging, as usual the marina crew handled it like the professionals they are, special thanks need be given to Jason Gates, Justin Griffin & Jorn Holt for keeping all in working safe order! With 104 dock winches and 40+ breakwater winches needing to be adjusted with rising water, this crew handles it like a everyday experience.
Join us for Lunch.
New picnic tables grace the deck giving our marina a very classy look. The new BIG fish chair built by the utilities department and painted by the same ladies who paint our fire hydrants, is a huge hit with almost everyone taking the time for a photo op!
Surf The Bay: June 16th & 17th.
We're gearing up & getting ready for the best "Surf The Bay" ever with new vendors, antique boat parade led by our own FFB Minnow tug boat, huge new music entertainers & much more.
What NEW at the Marina? … LOTS.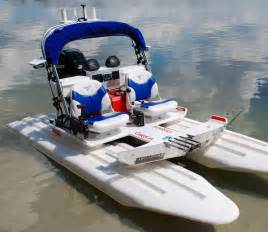 The talk of the marina is our new Craigcat that arrived last week & now available for rent. We can personally attest to nothing but FUN when riding the Craigcat…come down & give it a try!
We received permission from the corp to paint the outside of the marina in our bright festive FFB logo colors & install our 48'x 8' fishing pier. The pier will be installed shortly, painting will be delayed until fall due to rain, rising water & preparation for our big summer season.
New merchandise continues to arrive daily & we're well stocked to provide everything from essentials to fun memory making items, come down today & check us out!
See you at the Lake!
Make sure to "LIKE" our Facebook page for constant updates.
John Conry
FFB Marina Manager