Celebrate with us: National Library Week April 9—15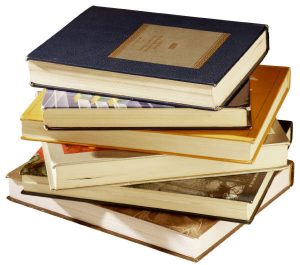 Libraries all over the U.S. will be celebrating Library Week, April 9th through the 15th, and here at the Fairfield Bay Library we would like to invite EVERYONE to come in and visit the OTHER library located in Van Buren County!
Fairfield Bay Library is open to ALL area residents, not just the residents of the Bay, despite its name. It's a mostly volunteer (we have just one paid employee) library that does not get any state or federal funding. We get our funding through annual membership dues, fundraising and donations of cash and books.
One of our missions is to encourage the younger population to read, so any child age 1 through 18 gets a free membership as long as there is an adult member attached to their card(s). We are currently developing our annual Summer Reading Program which is part of a nationwide initiative and will also offer a Toddler Time weekly reading program during the summer. We have a great selection of books for our young members from Easy, Intermediate to Young Adult. There is also a wonderful selection of fiction, non-fiction, large print and Audio books, over 2000 movies and internet access for the adults. New to the Library are our Nature Backpacks…..filled with everything you would need to go out and enjoy our beautiful area. These backpacks are also ready for check out!
Our library was started by a small group of volunteers back in 1977, has steadily grown to the Library of today, and is still manned by a great group of volunteers.
Our hours are not standard open hours since volunteers are the main employees, but we are open every day but Sunday. Come by and see us, maybe you will like what you see and become a member.
Nature Backpacks Available at FFB Library
Encouraging kids to spend time outside isn't usually a challenge that libraries embrace. But, here in Fairfield Bay, we are blessed with a multitude of outdoor options that we want families to enjoy. So, the Library has put together some family friendly nature backpacks full of themed goodies for families, visitors to the Bay, as well as our locals, to enjoy.
Beginning March 20th, we will have three different backpacks available for a three day checkout.
The first is a Hiking Backpack, which includes a compass and binoculars, headlamp, multi-tool, and information on our local Fairfield Bay hiking trails and others in the area.
The second is a Birding Backpack, which includes Binoculars for adults and kids, and Bird Guides.
The third is a Fishing Backpack and includes two fishing poles for adults, a kid's pole, tackle box with tackle, Arkansas Fishing Rules Guide Book and also information on local fish and waterfowl.
All the nature backpacks will also include laminated information sheets on snakes in the area, tornadoes, flora and fauna, journals so that the backpack users can write their observations and share them with the next person who checks out the backpack, and a First Aid Kit.
Depending on the success of this program, plans are underway to add even more themed backpacks to the Library. A Stargazing pack complete with binoculars, star charts and books that identify the phases of the moon, as well as a Geocaching Pack complete with GPS would be great, but at this time, funds are limited. If you would like to donate any items we could use in these packs, or the funds to assist with the purchase of those items, we would be very appreciative!
Today's children spend less time outdoors and even less time immersed in nature-based activities. We truly feel these backpacks will provide many opportunities for families to get outside and enjoy everything our beautiful area has to offer.
SAVE THE DATES:
We are gearing up for an exciting year….plans are being made for events in the upcoming months—
National Library Week April 9—15
Tee It Up For Literacy Golf Tournament Indian Hills Golf Course April 22nd
Fairfield Bay Library Annual Book Sale & More Fairfield Bay Lion's Club May 12 & 13
We have a bunch of new books, movies and audiobooks that have come in since the first of the year—so stop in soon, check out all the new stuff, buy some raffle tickets and say Hello! Until next month, Happy Valentine's Day to everyone!! -Karen Tangen, Editor
Need another reason to stop by and see us?
Rotating Art Gallery and other beautiful artist work and collections.
Join the Readers Group!
The Fairfield Bay Library is fortunate to have an active Readers Group that meets at the Library, on the third Friday of every month, from September through May. You don't have to be a member to attend the meeting, nor do you have to have read the book to be a part of the discussion – everyone is welcome!! The books they will be reading and discussing are pre-chosen and the schedule is listed below, so join us:
APRIL 21 CIRCLING THE SUN by Paula McLain Judy Wheeler
MAY 19 ME BEFORE YOU by Jojo Moyes Barbara Wallster
FOLLOW US ON TWITTER!! We've finally left the stone age and entered into the 21st Century…..we have a Twitter account! Follow us at @ffblibrary