Summer is always a busy time here at the Bay!
August is approaching, summer is getting close to the end with back to school around the corner, and the Recreation Department is planning and gearing up for fall. We want to say Thank you to all of our members and guests for coming to see us this summer. Whether you were at the pool all summer, at the park playing mini golf and disc golf, bowling with us, or joining us for our activities, we appreciate every single one of you all.
Enjoy family time with us.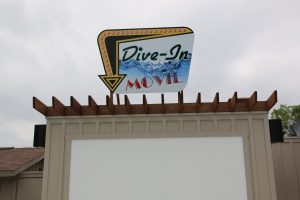 Pool Movie Night: Our Movie Night at The Bayview Pool has been changed to Tuesdays this year. Movies will begin at appx. 8:30pm (or dusk). Remember, all Pools Are Open
• BayView
• Mountain Ranch
• Hamilton Cove
• The Souvenir Shop at The Cool Pool Cafe is open. We are receiving merchandise almost daily and know we will have some things you're going to love. Come by and check us out.
Join us on Friday's for Family Night at the park starting at 6:30pm. Weekly Activities are still available to everyone. Pick up the weekly activity schedule that is located at several locations in the Bay, Tennis office, Chamber of Commerce, Library, The Hart Center, and Fairfield Bay Community Club Office.
Everyone LOVES Bowling. Are you looking for something to do in the fall? We have are our fall bowling leagues starting up soon. If interested in joining this fall, please call the Bowling Alley to sign up, 501-884-5300. Come meet some of our league players on August 8th, for our bowling pot luck. Everyone is welcome! The pot luck starts at 5:30pm, and enjoy food, socializing, and bowling. We would love to see new bowlers join our league and challenge our league members. It is a fun, friendly competition while having a great time.
Mini-Golf hours have been extended. Mini-golf hours will be 10AM-10PM Monday through Saturday. Sunday's hours will be 11am-8PM. Last play must begin at least 45 minutes before closing.
For more information to any of these activities or events, please call (501) 884-6008.
We hope to see you soon and often. Looking forward to plenty of fun!
Cassie Lopez
Recreation Manager