School is starting soon, so come to the Library this month!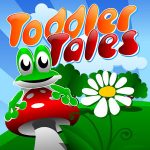 It's been a busy summer at the Fairfield Bay Library – with school starting soon, the last session of Toddler Tales will be on Tuesday, August 1st at 11:00 am. Any children between the ages of 2 and 5 years are welcome to come in and enjoy a story and a craft with Timbre, Seana and Mason. Our Summer Reading Program is also ending on August 1st and any children that have been reading all summer are welcome to come in, bring us the list of books they've read and receive their prize!
Our Nature Backpacks have been very popular and are available for check-out year-round. The backpacks are geared towards Hiking, Birdwatching and Fishing and will help the users enjoy all the awesome activities we have here in Fairfield Bay.
The Latest Box-office Movies!
Come in and check out all the new movies we have…..we're adding to our inventory of over 2000 movies and have new titles including…..La La Land, Hidden Figures, Moana, Gold, Moonlight, Fences, The Shack, Patriot's Day, Manchester By the Bay, Jackie and many, many more!! If you're a Time Share visitor, your membership to the Library is FREE for the length of your visit, if you're a Resident, our Basic Membership is just $15.00 a year and includes unlimited books, movies, audio books and games to check out. We also have fax services, free Wi-Fi and public computers for anyone to use.
SO – stop on in, enjoy the air conditioning and say hello – our awesome Volunteers are here six days a week!
Library Hours: Mon, Tues, & Thurs, 1 – 4 pm, Wed & Fri, 9am – 4pm, Sat – 10am to 12:30pm.
FOLLOW US ON TWITTER!! We've finally left the stone age and entered into the 21st Century…..we have a Twitter account! Follow us at @ffblibrary