Drink of Month – Fuzzy Navel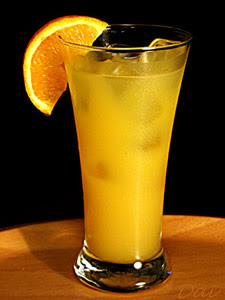 Fresh and fresher! The Fuzzy Navel is a classic, relaxing summer drink to sip on your deck to take to your summer ending picnic.
Ingredients:
•1 oz Vodka
•1 oz peach schnapps
•Top with orange juice
•Swirl together
Garnish with orange slice.
Preparation:
Combine vodka, schnapps and orange juice in a highball glass. Add ice, stir to combine. Garnish with an orange slice..