Fairfield Bay Chamber of Commerce Happenings!
Fairfield Bay Welcome Wagon Coffee Club, 10am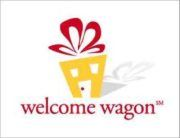 If you are a new resident please stop by the Chamber of Commerce to pick up your welcome bag full of goodies!!! It's full of awesome gifts from your neighbors and local merchants! We host a Welcome Wagon event every month right here at the Chamber. We have coffee and yummy donuts! We meet the fourth Thursday of every month @ 10am. Come have some coffee and donuts and meet other new residents! We would love to take the time to welcome you. See you then! 501-884-3324.
Business After Hours,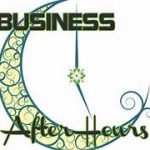 Save the Date: September 28th @ 5pm
These events are held quarterly on the fourth Thursday of the month from 5:00 p.m. to 6:30 p.m., at the Fairfield Bay Conference Center. Hosted by a Chamber business member offering the opportunity to promote their business and foster a positive business climate in the region. Lite dinner and drinks are available from Encore! Cash drawing! For more info, call 501-884-3324.
Everyone welcome. Bring your business cards!
A 50/50 Drawing will be held to give you a chance to win some cash!
If you are not a member of the Fairfield Bay Chamber of Commerce, go to our website and take a look and see all we have to offer you as a business. We look forward to serving you! Web address: www.ffbchamber.com Phone: 501-884-3324