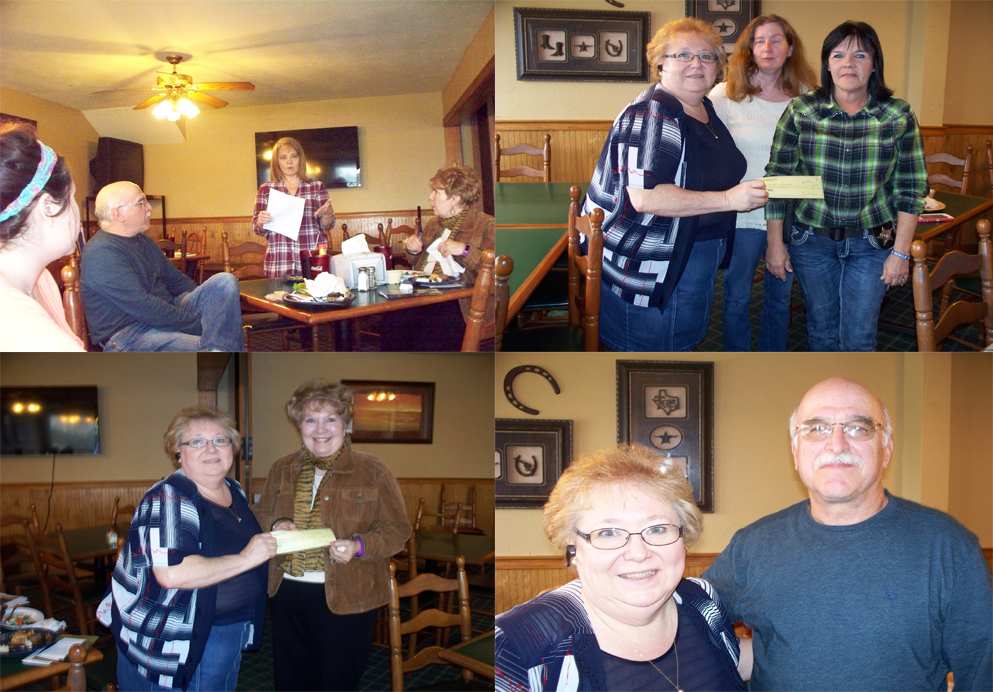 Sonya Washington, from Cannaday Abstract and Title in Clinton, spoke to the Van Buren County Board of Realtors at their regular monthly meeting in Clinton on February 19. With the changes in lending laws regarding disclosure and funding, Title Companies and Realtors across the nation have been working to be sure that the new laws are observed ,meaning some important changes in length of time to closing, disclosure of cost and fees, and time from closing to funding on loans. Sonya provided some valuable tools and information to the Realtors present to aid in future sales.
The VBC Board of Realtors was pleased to present checks to the Van Buren County Animal Shelter, Reta Tharp and Lisa Rolins, and to the Fairfield Bay Animal Protection League, Willa Wells. Each year the Realtors use their annual Christmas meeting as a fundraiser for a charitable cause in our county. Dale Tice commented "we are so happy to support the Animal Shelters and the wonderful job they do. We can not say Thank You enough."
The 2016 Officers for the VBC Board of Realtors are: (pictured) Dale Tice, Tice Realty, President; and Chris Graham, Graham and Associates, Secretary/Treasurer and (non-pictured) Nancy Taylor, United Country/Arkansas Mountain Real Estate,VP.