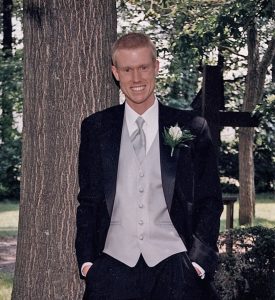 Fairfield Bay resident, Mona Arnold, is a proud grandmother and is very excited to share the news that her grandson, David Arnold, is one of twelve people to swim the English Channel this month.
A team of six American swimmers and six French swimmers have prepared to cross the English Channel from Dover France in a joint relay swim to mark the 100th Anniversary of the arrival of U.S. troops in France for World War One.
"One hundred years ago, a generation of American and French soldiers met on the shore of France to work common purpose, " said team captain John Kulewicz, noting the landing the first U.S. infantry troops at St. Nazaire, France on June 26, 1917. "We will swim with the common purpose of recognizing their bravery and teamwork and honoring the long relationship and promising future of our two nations."
The swim will take place on the first good weather day between June 22-29, 2017. Following the rules of the Channel Swimming and Piloting Foundation, the team will form into two groups of six swimmers who will swim one hour each, in the same rotation of order, from Dover to the French shore.The swimmers may only wear a swimsuit, cap and goggles.
The name of the team is "Over There!" in honor of the popular song written in 1917 shortly after the U.S. entry into war.
David Arnold (1996 Corbin HS graduate and 2000 graduate of Cumberland College, University of the Cumberlands), is currently an associate professor in the Department of Neurology, Physical Medicine and Rehabilitation and Neuroscience at the Ohio State University Wexner Medical Center. He completed his medical school training (2004) and physical medicine and rehabilitation residency (2008) at the University of Louisville. He then completed a neuromuscular medicine fellowship at the Ohio State University in 2009.
Since learning to swim during his time at Cumberland College, one of his bucket list challenges has been a solo swim across the English Channel. So this month he joins one of two relay teams of swimmers in an attempt to cross the English Channel. Among the challenges of strong currents, waves, jelly fish, cold water temperature will likely be one of the biggest challenges with expected water temperatures being in the 57 degrees F (wetsuits not allowed) range. In preparation, team members have been swimming in water temperatures between 45-60 degrees F. Each swimmer will swim an hour at a time until arriving on the shore of Calais, France.
David's goal is to one day attempt a solo swim.