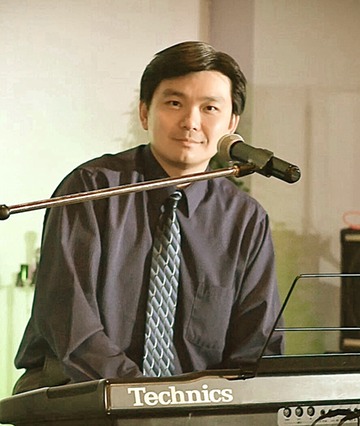 "The Sounds of Christmas," a concert featuring the internationally known Dr. Aaron Alfred Lee is coming to FFB. Join us on Sunday, December 4, 2 – 4 p.m. at the Kirk of the Hills Presbyterian Sanctuary; (250 Dave Creek Parkway; FFB, AR) for an afternoon filled with Christmas music, some music well-known and some not so well known….but all of it beautiful…and setting the mood for the season. Dr. Lee, an internationally known keyboardist, pianist, and organist, returns to FFB by popular request, and will bless the audience with organ, keyboard and voice selections.
Dr. Lee originally hails from Malaysia, but has been residing in the USA since 1991. He received his degree in music composition from the University of North Texas in Denton, Texas; and an honorary Doctorate of Music from the Central Philippine University of Iloilo, Philippines. His success as a composer, arranger, performer, and vocalist has earned him many awards and accolades, plus an extensive experience of traveling around the world as a renowned musician "extraordinaire." However, he considers being known as the ambassador of the Gospel of Christ the most thrilling and the highest position in his life.
This event is sponsored by the North Central Arkansas Foundation for the Arts and Education, affectionately known as NCAFA&E, and is a non-profit organization, committed to bringing top quality artist concerts and art displays to the community as well as to area schools, usually at no charge. Likewise, this concert will be a no charge event; however, donations will be gratefully accepted on site to assist us in reaching our goals of bring enjoyment, education and enlightenment to our community. We look forward to spending the afternoon with you on December 4.