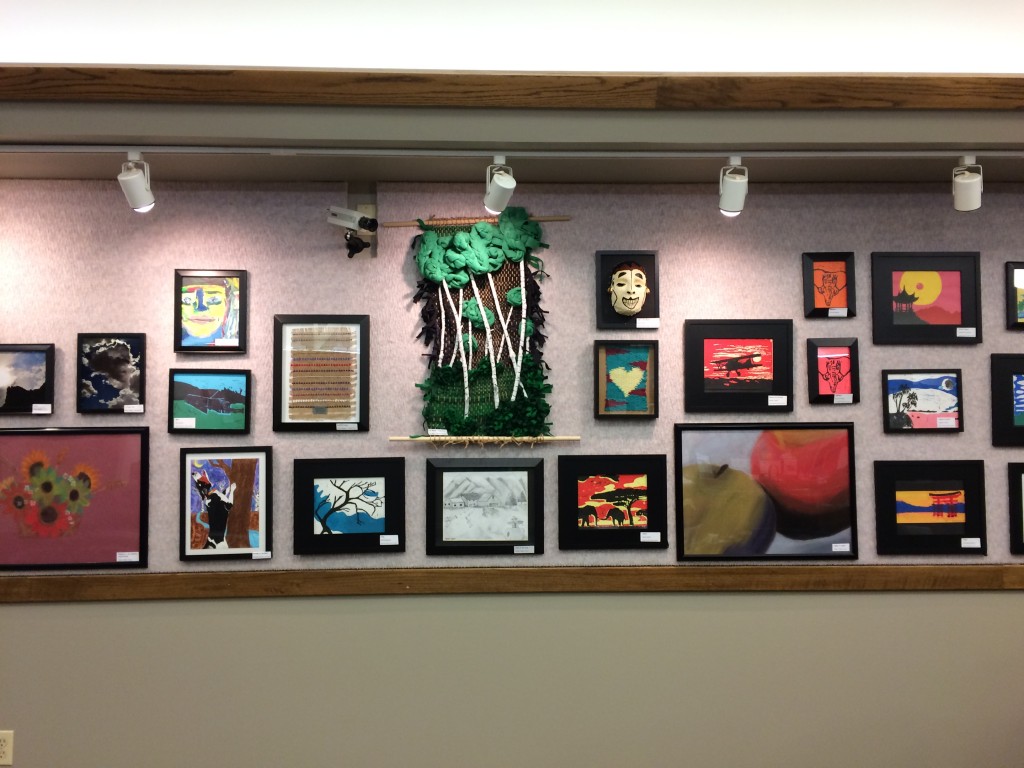 1st Service Bank in Clinton is hosting this incredible mixed media art exhibit. The public is invited to view the Shirley School student gallery of art during bank business hours.
Art Educator, Layna Jones, has been teaching art in the Shirley Public Schools for the past three years. She loves to integrate literature, math and science with art studies. She feels it is important in a rural community to give students the opportunity to use tools, materials and techniques they may not have access to outside of school.
Mrs. Jones has taught children from pre-school at Mainstreet Kids to presently teaching Kindergarten through 12th grade. She loves the challenge of teaching children of all ages and considers it a dream job.