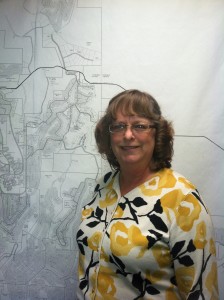 Tice Realty is pleased to introduce a new addition…Ruth Krotz joined Tice Realty on December 1. Ruth and her husband, Mike, have been long -time Fairfield Bay owners, purchasing their first condo, site-un-seen, several years ago. They fell in love with Fairfield Bay on their first visit and planned for their move here over the past seven years. They moved here permanently in August from Grand Forks, North Dakota.
Ruth holds several Realtor designations, including ABR, GRI, CRS. She was part of one of the largest Realtor firms in Grand Forks and had been part of the 65 agent firm since 2003. Ruth brings a wide range of expertise in the residential market where she served the Grand Forks and surrounding area. She is especially gifted in first time home buyers. Dale Tice, Principal Broker/Owner of Tice Realty stated, "I am especially pleased to have Ruth join us here. She brings such a wonderful expertise in so many areas of Residential Sales and a fresh new outlook on the wonders of Fairfield Bay. We look forward to a fantastic 2014."
Ruth and Mike, purchased their Country Club Ridge Townhome this past year upon Mike's retirement as the chief flight instructor for the University of North Dakota Helicopter Flight Program. Mike wanted to be where he had no worries and as an avid golfer, could play golf every day.
Ruth, while perfecting her golf, has joined Tice Realty, where she looks forward to being an active part of Fairfield Bay and helping other people come to enjoy all the wonderful things Fairfield Bay has to offer.