by Fred Hilsenrath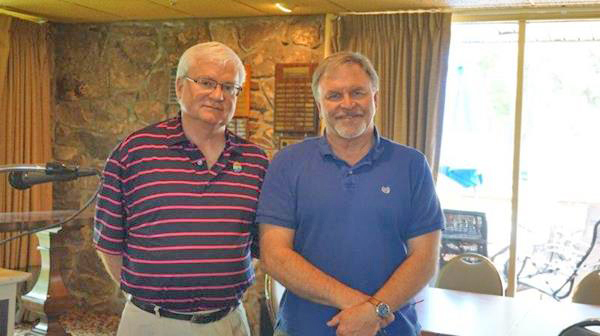 The Rotary Club announces a Fundraising Plan to support a new project with the Boy Scouts
Rocky Nickles and Tom Tangen talked to us about a project and plans for our club. Our Rotary Chapter in Fairfield Bay is expanding its efforts to be more involved in the community. The first project is to work with the Boy Scouts to create a Star Gazing location in the Bay with the use of a telescope and projection equipment. The Scouts will be able to hold demonstrations for the public and show things that the human eye cannot see.
To help fund this and other projects, Rotary will be holding a Smoked Boston Butt sale for delivery on May 27 – just in time for the Memorial Holiday. The Butts will be approximately 8 pounds in weight and will cost $35. You can reserve your smoked meat by contacting one of your local Rotary members. You can also call Doug Landry at 501-884-4000 or Rocky Nickles at 501-884-6010.
The Star Gazing Project was proposed by Tom and Linda Tangen's son Kaleb. He is interested in astronomy. I am always delighted to see young teenagers engaged in knowledge searching projects. Mankind has tried for thousands of years to understand the universe we live in. It is not an easy task and the rewards will be immense when we learn the deepest secrets of the world we live in. By the way, anybody interested in a very convenient and excellent astronomy program can download for free a program called "Stellarium." A user guide is also available on the internet.