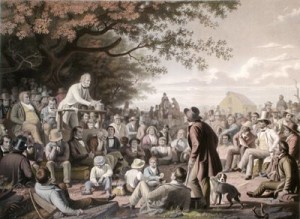 Do you remember the day when communities came together at the town square to share fun food, entertainment and time with good friends and neighbors to hear from their community, state and national? Leaders who were asking for their support? It's been years since we have had that opportunity here in Fairfield Bay. Well, all that is about to change!
A "Stump Meeting" will be a day of fun, music, food & excitement. It will be FREE and open to the general public. Come, visit with friends and make new ones!
Candidates who are scheduled to speak thus far are as follows:
Bradley, Scott (D)VBC Sheriff Sheriff, Van Buren County
Bradford, Pam (R) County Clerk, Van Buren County
Braswell, Troy (Non-P), Prosecutor Circuit Judge, District 20, Division 02
Brazil, Amy (Non-P), Judge Circuit Judge, District 20, Division 01
Byrd, Angela (Non-P), Judge Circuit Judge, District 20, District 04
Clark, David M. Clark, Judge Circuit Judge, District 20, Division 04
Drown, Trevor, (R) State Representative, District 68
Emberton, Lucas, (R) Sheriff, Van Buren County
Foster, H.G., Judge (Non-P) Circuit Judge, District 20, Division 05
Hooper, Roger (Non-P), VBC Judge County Judge, Van Buren County
Trina A. Jones, (D) VBC Assessor Van Buren County Assessor
Murphy, Mike (Non-P) Circuit Judge, District 20, Division 01
Irvin, Missy Thomas, (R) , Sen. State Senate, District 18
Sellers, Zachary T. (R) State Representative, District 68
Wellenberger, Paul (Non-P) FFB, Mayor Mayor, Fairfield Bay
Winningham, Joe Don (Non-P) Circuit Judge, District 20, Division 02
The Stump Meeting will kick off on Saturday, April 26 at 10:30 a.m. and run until 3 p.m. Kirk of the Hills Presbyterian Men will be on the Cumings' Party Deck grilling and selling hot dogs and hamburgers, so lots of good food and drink will be available. Each candidate will have a scheduled time to make remarks to the crowd in the Great Ball Room and many will also have their representatives available at tables to answer questions and hand out materials. So often we seem to be voting "in the blind" because it is difficult to find time to attend individual meetings. Now we have the opportunity to not only see, hear and meet our candidates but also spend time in conversation with them.
We will also provide entertainment at special times during the day. We are pleased to tell you we will have our own Darrell Osborne with us to share his wonderful saxophone melodies in his own musical style.
We will also have Miss. Gwendlyn Kay providing her soulfully rich voice and her passion for country music. Gwendlyn is an aspiring singer/songwriter and a country girl at heart. She has performed at many festivals, fairs and talent contests across the states of Arkansas, Missouri and Tennessee. Gwendlyn has had the honor of opening up for bands such as Neil McCoy, Luke Bryan, Rhett Akins, David Ball, Doug Stone, Ricochet and Bellamy Brothers to name a few. Miss Kay has entertained at the National FFA Convention in Indianapolis, Indiana for several years and performed live on the RFD TV channel and in front of 50,000 FFA members in the Conseco Field house.
We will have a specific schedule of events in next week's paper. Please mark the date of April 26, 2014 on your calendar and join us at the Convention and Visitor's Center in Fairfield Bay. For more information visit us on Facebook at www.facebook.com/fairfieldbayconferencecenter/ or call 501-884-4202.