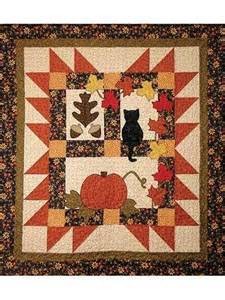 Before you even entered the room, you could hear the cheerful buzz of conversation at Piecemakers monthly quilt club meeting held on Wednesday, September 16. Susan Moore welcomed members and guests, Pam Davis gave the treasurers report then Eloise Brown conducted the business meeting. Virginia Reynolds gave the Sunshine Report. Ida Holt reminded us about the Fall Retreat which is scheduled for October 5 through 8. Rene Riggan updated us on the progress of our next Quilt of Honor presentation. Kay Otis has scheduled the bus for Thursday, October 22 for the Hill 'n' Hollow Quilt Show in Mountain Home.
Linda LaDoux presented our Block of the Month and passed out the pattern for the October block.
Bernardine Walter reminded us about the Van Buren County Extension Homemakers Quilt Show, which will be held November 13 & 14 at the Van Buren County Fair Grounds. She encouraged Piecemaker members to enter their quilts. Entries for the quilt show will need to be turned in on Tuesday, November 10 between 9 a.m. and 5 p.m. at the Fairgrounds. Ida showed a picture of the Banner that was ordered for the Piecemakers booth for the quilt show
Victoria Banks brought some beautiful mug rugs in fall embroidery for door prizes. Prize winners were: Ida Holt, Judy Hurd, and Pam Davis. Jan Savu provided a prize for someone who brought in their completed folded star from the program presented by Jill Hardison in August. Pam was the only one to bring a completed project so she won the prize.
For Sew 'n' Tell this month we saw: a Nickel and Dime Quilt; a Row by Row Quilt; a Hand Appliqued Pumpkin Quilt; a Cat and Dog Purse; boot blocks; Trick or Treat Bags; a Wine Runner; a Fall Runner with birds; a Mat; a Pumpkin Runner; a Chevron Runner; a Folded Star pot holder; a Woven Fabric Runner; a purse; a multicolored Star Quilt; and a Christmas Tree Runner
Eloise Brown presented our program on making a T-shirt Quilt "Weesie's Way." She showed us the first way she learned to make a t-shirt quilt using blocks of the same size with sashing for a symmetrical quilt, then showed how to use various sized t-shirt pieces in a very unique and custom quilt design. Thank you Eloise for a Fun and informative class! Our program for October will be a table runner Sit and Sew led by Mary Myers.
Piecemakers next meeting will be on Wednesday, October 21, 2015 at 10 am at the Methodist Church in Clinton. We invite anyone interested in quilts or quilting to join us.