by Brenda Dunlap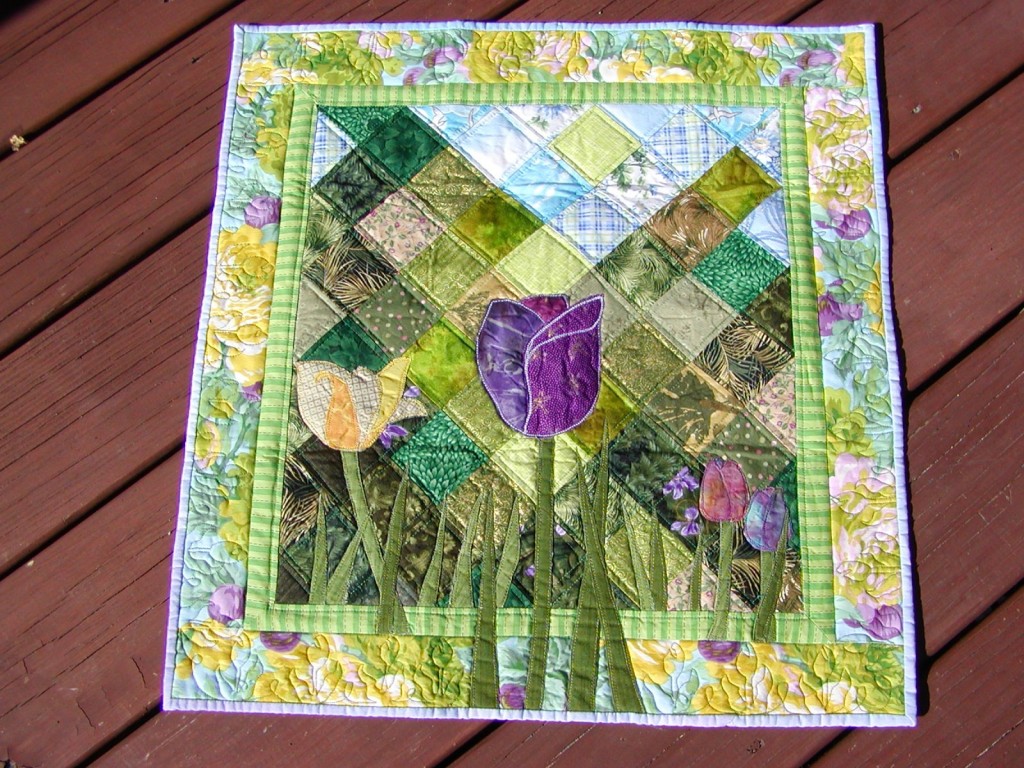 A friendly, enthusiastic group of quilters met for Piecemakers monthly quilt club meeting on Wednesday, March 16 with over 30 members in attendance. Evelyn Eades, club vice-president, welcomed members and guests. Pamela Davis gave the treasurer's report; and Susan Moore, club president, conducted the business meeting. Spring Retreat is scheduled for April 4 – 7, 2016 at Mt. Eagle. Ida Holt presented information for those attending.
Eloise Brown presented our Block of the Month project which is a "Mug Rug" of the Month. She gave out the patterns for the "Heart Glow" Mug Rug. She has prizes and everyone who completes the mug rug will be in a drawing for a prize. Bernardine Walter is coordinating the 9-Patch exchange. Participants should complete the blocks for the box they have and return it next month to exchange for a different box. Jill Hardison is in charge of our Honor Quilt project and we have a finished quilt ready to be given. Members submitted names for the next recipient. The label is being prepared and we will schedule a time to make the presentation.
Pamela Davis gave out the forms for the UFO Challenge which is ongoing throughout the year. Those with qualifying quilts may fill out the form and turn it in when they show their quilt during Sew and Tell. We had an abundance of items for our Sew and Tell this month. We saw: a tote bag made from tapestry fabric; a tote for carrying a cutting mat and sewing supplies; a strip quilt with "magic" binding; Easter pot holders; strip-pieced placemats with decorative stitching; a "Wiggles and Giggles" boy's quilt; a gift bag; a Spring table runner; a folded star pot holder, circle mats; a boots quilt; an elephant quilt; Magic Meadows quilt; snowman embroidered quilt; mega bow tucks bag; colorful stained-glass look block quilt; a modern quilt; fabric boxes; a wallet; a key chain with money and card holder; two completed Block party BOM quilt; a HST challenge quilt; a red and blue Christmas runner; an Enders and Leaders quilt and small quilt from the leftovers.
Jill Hardison prepared block kits with patterns and fabrics to make blocks for Honor Quilts for our Sit and Sew. Thank you, Jill, for all the preparation and patience; and thank you to all those who participated! Pam Davis will be providing our program for April. She will discuss hand applique methods, and then do a "sit and sew" demonstration.
Piecemakers next meeting will be on Wednesday, April 20, 2016 at 10 a.m. at the Methodist Church in Clinton. Anyone interested in quilts or quilting is welcome to attend.