IRV Auxiliary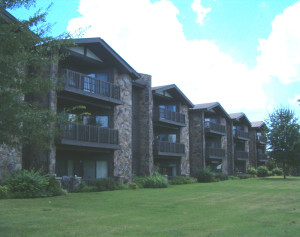 This month, we feature the IRV Auxiliary at Indian Rock Village Nursing Home and Village Gardens Assisted Living facility. IRV is supported and assisted by a volunteer auxiliary that was organized March, 20, 1993.
The auxiliary's purpose and focus is to enhance the quality of life of the resident in both Health Care Center and Assisted Living, through volunteering in these areas of Resident Services and Support Services. The Auxiliary consists of a Board of Directors Executive Committee and General Membership.
Get out your day planners now! We know you'll want to sign up to help. The monthly meetings are held each third Thursday, from 10 a.m. to 11 a.m. in the Gallery of Indian Rock Village. Thirty minutes of each meeting is devoted to educational and entraining programs related directly or indirectly to the area of Health care and Assisted Living. Programs are presented by a guest speaker and /or videos.
Resident services include: Exercise, Group Activities, Daily Devotions, Outings, Outside Entertainment, Table Games, Creative Arts, Music, Word Games, Reading, Hymn Singing, Bingo, Talking Books, Taped Music, Manicures, One on One Activities and Adopt a Resident.
Support services include: Special events, Community Involvement, Fourth of July Parade, Fund Raisers, Staff Resident Picnic, Ice Cream Socials, Mother's Day Tea, Father's Day Luncheon, Clerical and Decorating, Pet Therapy, Mending and Gardening, County Fair and Resident Family Potlucks.
If you are interested in being part of the IRV Auxiliary please contact the IRV office at 501.884.3210.  The dues are $5 renewable annually. A lifetime membership is $100 total.