The CALL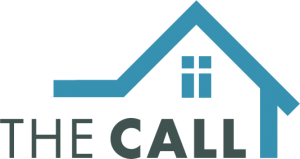 The CALL in Van Buren County is an affiliate of The CALL in Arkansas, celebrating their 10th Anniversary in 2017. Along with the celebration of the 10 year anniversary, the state office introduced the new logo!
In the past 10 years, The CALL has helped open over 1,161 foster homes and 369 adoption homes. Over 501 children have been adopted by families supported by The CALL. The map below depicts the activity today as a result of the work of The CALL. Counties in green have an active CALL group. Yellow means they are about ready to launch and blue are counties currently without a CALL. Much has been accomplished, yet we still have work to do on a statewide level.
The CALL in Van Buren County was established 5 years ago and exists to recruit, train and support foster families within the Christian community. The vision is for there to be no child waiting for a safe, loving home. The County Coordinators, Ken and Keri Wyatt, are terrific encouragers for the foster families because they are a foster family. They understand the roles completely and work diligently to provide the best possible support for the families who sacrifice so much to benefit the foster children in their care. Ken and Keri coordinate the efforts of a committed group of volunteers who comprise the Leadership Team for Van Buren County. This team uses their God-given skills and abilities to create the best possible atmosphere for foster families. Currently serving on the Leadership Team are the following: Peggy Hardy-Communications Coordinator, Becky Woods-Training Coordinator, Chris & Kim Powell-Database Coordinators, Jan Eoff-Family Support Coordinator, Mandy Moore-Church Rep Coordinator, Gary & Karla Ward-Church Recruitment Coordinator, Nancy Green-CPR/1st Aid Coordinator, and Jodie Bradford –Prayer Coordinator. We are currently seeking a Fundraising Coordinator and a Financial Coordinator.
The CALL provides frequent opportunities for families to attend Informational Meetings inside Van Buren County to learn about the many ways one can help end the foster crisis in Van Buren County and the state of Arkansas. At this time, there are 29 children in foster care from Van Buren County with only 10 foster families. The number of children in care varies from week to week, but at this time, over half of the children must be moved out of county due to the lack of foster homes within our area. Moving a child out of county, away from their school, friends, doctors and activities only compounds the trauma of being removed from their homes. The plan is always reunification, so if possible, visitations with their families occurs on a regular basis. Children being placed out of county requires a Department of Children and Family Services worker to transport each child back to Van Buren County for visits and court hearings. Oftentimes, this is a contributing factor to children doing poorly in school due to absence because of out of county travel.
Ken and Keri recently spoke to approximately 80 senior high school students at Camp Formosa in Clinton. The students put together bags of supplies for the foster children in Van Buren County. The Wyatts shared the Heart Gallery with the students and talked about the 600 children in Arkansas waiting to be adopted.
Anyone who is interested in learning more about becoming a foster parent should attend an Informational Meeting held in a local church. Once a family determines they are interested in moving forward to become a foster parent, they will take 30 hours of training classes. The CALL in Van Buren County provides training at no cost to the family. A family can choose to be a foster family or an adoptive family. There are approximately 600 children available for adoption in the state of Arkansas. Pictures of the children are on the Project Zero web site or on the Heart Gallery. Whether foster or adoptive, the need is great.
The CALL works with the church and community to create loving environments for children in foster care. If you, your church, business or organization desires to assist The CALL, there are many ways to help. Please contact The CALL in Van Buren County to discuss the possibilities! No action is too small to help The CALL! Follow us on FaceBook and on our web site: www.thecallinarkansas.org , email us at
[email protected] or call 501-251-7331
Ken & Keri Wyatt