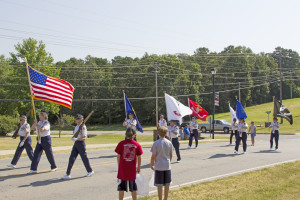 Veterans of Foreign Wars Fairfield Bay Auxiliary 4513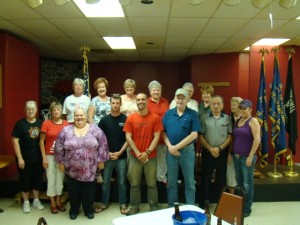 The Veterans of Foreign Wars Fairfield Bay Auxiliary 4513 was organized and received their Charter on March 17,1978.  There were 33 Charter Sisters:  Elinor Adker-Margie Adams-Anna Barnes-Marie Cronin-Marian Curry-Margaret Elleman-Ellen Enochs-Marian Fine-Mae Galeazzi-Irene Grell-Jane Gring-Louise Hammer- Doris Handford-Nancy Hays-Frances Hennessey-Mildred Hill-Allene Johnson-Ruth Johnson-Ruby Kamberling-Opal Kauffman-Hugh Lynn Luke-Flora B. McAllister-Mary Milligan-Jean Otto-Genevieve Peavey-Marjorie Peters-Ann Reynolds-Twyla Rosson-Ethel Sipe-Rose Strudle-Norma Vander Kieft-Lorene Ward-June Waters.
We are Mothers, Wives, Widows, Sisters, Daughters, Grandmothers and Granddaughters of men and women who served in the Armed Forces of the United States entitling them to membership in the Veterans of Foreign Wars of the United States.
Our Fairfield Bay Auxiliary now has 195 total membership, with part of our Sisters living out of State.  We are very active in our V.F.W. Auxiliary Programs:  Americanism-Cancer Aid & Research-Hospital-Legislative-Scholarships-Veterans & Family Support and Youth.  Every year at our Arkansas State Convention we always win one or more 1st Place plaques or 2nd Place certificates in many of these programs.
This year we have already sent packages and letters to Soldiers in "Harms Way" overseas.  We have donated many hours to our local Seniors ie.(cooking meals-laundry-trips to Doctors-picking up medication-cleaning and more).  We have helped out with our local Youth Groups in their projects.  We made over 100 Note/Picture boards for our hospitalized Veterans rooms at the Little Rock Veterans Hospital.  We will have a "Men's Boutique" in October where the hospitalized Veterans can pick up any clothing, shoes and accessories at no cost to them.  A couple of week before Christmas we will take  well over 100 "Christmas Ditty Bags" to the VA Hospital full of toiletries, socks, sugar free candy and cheese crackers for the hospital Veterans.  We also hold fund raisers for Cancer Aid & Research.  We put flags on Veterans graves at local cemeteries for Memorial Day weekend.  We keep up with Veterans Legislative issues.  We donate flags to area organizations and we are very proud to have our own Fairfield Bay District 6 Color Guard.  They are requested to march in parades, present our Colors and be at funerals many times each year.
Though our meals, fund raisers and your VERY GENEROUS donations, we are able to participate and meet our goals in all of our V.F.W. Programs.  If you are interested in becoming a Sister in the GREAT Organization, please contact any V.F.W. Auxiliary Sister.
We are PROUD to be the Veterans of Foreign Wars Fairfield Bay Auxiliary 4513!