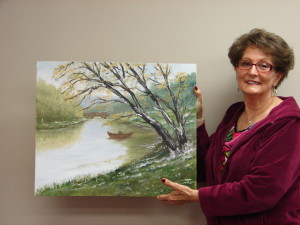 The FFB Community Ed Center is hosting a One Day Workshop for Oil Painters on Thursday, December 5 from 9:30 a.m. until 4 p.m. This will be an exciting day because each person will go home with a finished painting. Bring a sandwich and drink for a 30 minute lunch on site.
The class fee will be $45. You can bring your own brushes and the paint will be furnished. If you need any additional brushes, you can purchase them during the class. Bring a 16 X 20 canvas and a smock or old shirt to wear while being creative. All other supplies will be furnished.
Instructor, Doris Sexson, says, "Beginners are welcome." Classes are already forming so call or stop by the Education Center to register for this workshop.