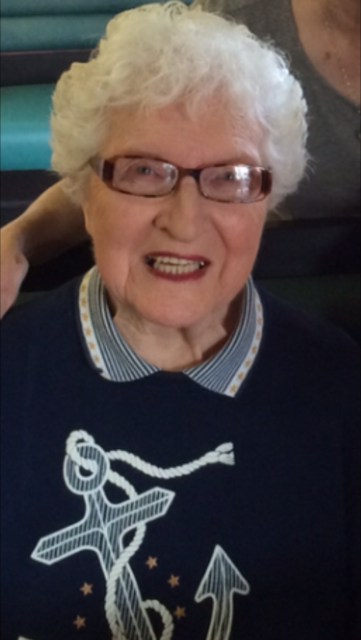 Dolora Ann Smith, age 80, of Fairfield Bay was called to heaven June 1, 2017. She was born Sept 1, 1936, in Oklahoma City, Oklahoma. Ann completed high school at Classen High in Oklahoma City and studied interior design at Oklahoma Baptist University in Shawnee, Oklahoma, where she was a member of the school choir.
She met and married Ernest Weldon Smith of Shawnee, Oklahoma, and they have two children, Sabrina Candace Smith Spademan (Steve) of Austin, Texas, and Ernest Weldon Smith Jr. (Jan) of Rockville, Maryland. Ann leaves behind two grandchildren, Sean Michael Spademan of Nashville, Tennessee, and Sarah Ashley Spademan of Austin, Texas.
Ann was an avid reader and loved attending church services. She was a devout Christian and spent many hours doing daily devotionals and reading her Bible. She especially enjoyed time with her cats, and she had many friends who loved her dearly.
Her family would like to express sincere gratitude to Lou Dewberry of Edgemont who gave her valuable time to help Ann over the last several months. Thanks, also, to the kind staff at Indian Rock Village at Fairfield Bay.
A memorial service is being planned for July 8, at 11:00 a.m. at the Fairfield Bay Baptist Church.
Online guestbook at: www.rollerfuneralhomes.com