NCA Featured Artists – Photographers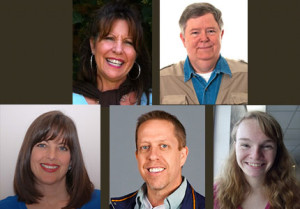 The North Center Arkansas Art Gallery located in the Fairfield Bay Conference & Visitors Center, is featuring the Photographers in this issue. The photos were juried & judged by a judging team and the first place winner went to Jeff Beer with his photo Trumpeter Swan.
The North Central Arkansas (NCA) Art Gallery invites you to visit & view the Art Exhibit. The Artwork also includes paintings, sculpture, fusion glass, stain glass, and pottery. The NCA Art Gallery brings quality Fine Art to our community with good taste & family values. The artwork is open to all artists & is juried by a selection committee under the direction of Art Coordinator, Charlotte Rierson.
Art Gallery hours are Mon. thru Fri. 9:00-4:00 unless there are special events then the hours are extended.  The viewing of the Art is open & free of charge to the public. All the art is available for purchase. The NCA Art Gallery is sponsored by the North Central Arkansas Foundation for the Arts & Education (NCAF&E) in collaboration with The City of Fairfield Bay.
For more information contact NCA Art Coordinator, Charlotte Rierson-501-680-2741, email [email protected]  or Our Towne Conference & Visitors Center Directors, Wilba or Bob Thompson for more information-   501- 884-4202,   [email protected], 110 Lost Creek Parkway, Fairfield Bay 72088.
The following are the featured photographers being showcased:
Lee Phillips is a retired high school Media Specialist from Florida who moved to Fairfield Bay in 2011. He now enjoys teaching computing and digital photography classes as an Adjunct Instructor for Arkansas State University at the Fairfield Bay Community Education Center. His award winning photographs have been featured at four area exhibits and in numerous publications. Lee graduated with honors from the University of Central Florida with a BA in Educational Media, and the University of North Texas with an MS in Computer Education. He is a US Navy Vietnam Veteran and a founding member of the Bay Photo Club.
Debbi Brawley lives in Edgemont, Arkansas, and is a real estate broker who works in the Greers Ferry Lake/Little Red River area.  Debbi first started taking photographs of the properties she had listed, but soon realized there were quite a few people in Arkansas who had never heard of this area.  So she set out on a mission to change that.   This mission has taken her to the far reaches of the lake, river, and beyond, including hiking creek beds and waterfalls, mountain bluffs and valleys and all the great sunset and sunrise locations.  Debbi loves exploring with other local photographers and has learned from them and from online articles.  Debbi has traveled extensively, and is convinced Greers Ferry Lake is one of the most beautiful places in the world.  Now she is sharing that beauty with others.
Mary Pike is very proud to say she now lives on Greers Ferry Lake in Edgemont, Arkansas. She was born and raised on a horse and cattle ranch in Bartlett, Tennessee.  Mary became a RDA (registered dental assistant) and retired from implant dentistry in 2009.  Since moving here She has begun hiking these stunning Ozark Mountains and been blessed in seeing some the most incredible wildlife. Glimpses of bear, cougar, river otters, elk and even an albino skunk has inspired her mission to capture on camera Arkansas in all its beauty!
Brandi Vandygriff is a photography major at John Brown University who is seldom seen without a camera in her hand or in her backpack.  She has a special love for God and His creations and particularly enjoys photographing animals (pets) and nature.   Her good-natured cat, Bella, has to be one of the most photographed cats in Arkansas but that's just one of the drawbacks of being a much-loved photographer's cat.  She enjoys the art of photography and has won "Best of Show" ribbons at the county fair each year she has entered.  She plans to finish her degree at John Brown and have a life-long career in photography. Her dream job would be being a photographer for  National Geographic .
Jeffrey Beer is a US Navy veteran and world traveler, who took his first photo with a DSLR at the tender age of 9 years old. Jeffrey moved to Fairfield Bay in June, 2013, to help care for his mother, Mary Alice Beer. Jeffrey was living in the Philippine Islands and Thailand, where he studied advanced photography and honed his skills. Since moving here, Jeffrey has opened Fairfield Bay Photography, specializing in Formal Portraits, Family Portraits, and Product Photography, though his true loves are Travel, Landscape and Nature Photography.