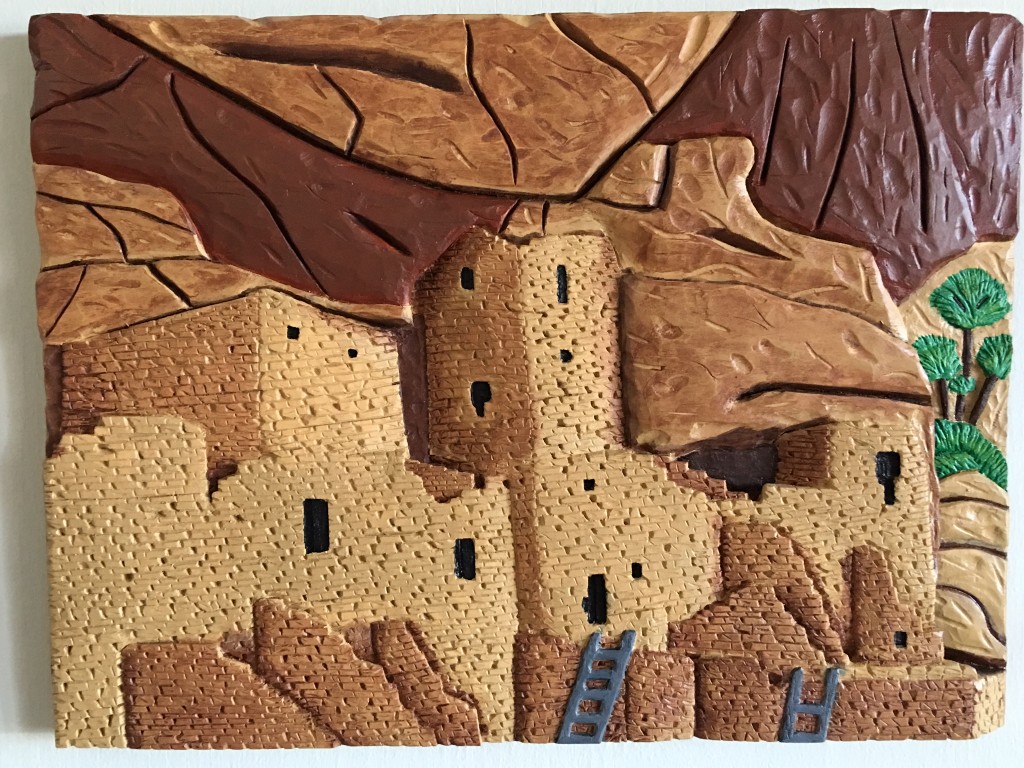 Mesa; a flat topped elevation with one or more cliff like sides, common in the Southwest. The Southwest Indians used these for shelter from weather and intruders.
Mike McAllister, a member of Woodcarvers Unlimited of Fairfield Bay, has recently completed carving " Mesa " in deep relief and then painted it with acrylics. The depth of the carving goes from about 1 inch at the thickest down to about 1/4 inch at the thinnest. Much attention was paid to detail. Look at the brickwork, pay attention to the building angles Mike carved and the special shading to enhance the depth of his carving.
We would like to invite those who are interested in carving to attend our meetings. We meet at 1 p.m. on the first and third Thursday's of each month at the Fairfield Bay Senior. Center.