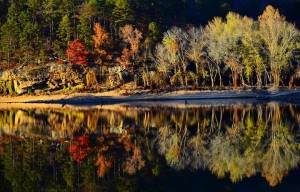 We need your help. As Fairfield Bay enjoys success, it is necessary for us to prepare for the future. We have put in place a logical time phased plan to focus on the next few years (medical facilities, lodging, infrastructure improvements, and revitalizing the mall). Now it is time to work on our long term strategies and tactics.
At Mayor Paul Wellenberger's request: Robert Berdine, John Conry, Dave Foster, Jack Keathley, John McIntosh, Dave McBee, Dwayne Miller, and Nancy Taylor have agreed to serve on the Imagine Fairfield Bay 2035 team. Robert Berdine has agreed to serve as the team lead. If you have thoughts on the long range direction of Fairfield Bay, fell free to make input into any of these individuals.
Why plan for 2035 now? Most of us have seen cities where we lived before coming to Fairfield Bay that were poorly planned and those that were well planned. Those differences make a huge impact on the quality of life in those communities. To thrive we must have a vision for the future and follow it through to develop in a sensible fashion. Major efforts to improve livability, prosperity and equity can be the results of constructive planning. By staying ahead of challenges we can see opportunities and manage the inherent risks. We can connect a long term vision with short term actions. All desired improvements cannot happen at once. We can build momentum by undertaking priority projects that are aligned with a long term vision. The right policies on land use, public space, and the layout of infrastructure and services can make a difference in delivering quality of life at the right price point. By designing a spatial pattern that addresses citizens' desires means delivering a better Fairfield Bay. A collectively held framework gives our leaders a road map to engage all in realizing the vision. To be successful our plans must provide a stable road map to have continuity through political cycles. Investors look for predictable conditions. Anticipating and planning for the future is more cost effective than reacting to problems.
There was a Fairfield Bay city plan developed in the early 1970's. It has served us well. However, it is time for us to review and update it as we plan for Fairfield Bay 2035. We need to answer some important questions about where we want to go: How large would we like our population to be? Do we want to attract an industry? Who do we want to attract? At what point would we need to add a school or a hospital? What if a big box store knocked on our door? What if a developer knocked on our door? What are our infrastructure needs for the future?
2035 seems like a long time away, but we need to put thought into it now to benefit those who will be here then. We are all aware that real estate sales were up 36% in 2012 and are up 48.7% in dollar volume in 2013. With just a 3% annual population growth our town will more than double in population by 2035.