This past week the Bay was hit by Winter Storm Cleon.  This storm deposited a quarter of an inch of ice which was covered by 4-5 inches of sleet followed by a dappling of snow.  As the sun came out the snow and sleet and ice all melded together and refroze.
Our Public Works crews were out in full force but were unable to make a dent in the ICE.
 ICE is different than a snow event.The snow plow (blade) does not help on ice. It simply bumps across the top.  The crews were sanding roads where they could without endangering our employees or equipment.  When ICE is on the road it will simply take longer to clear the roads with much depending on the amount of sunshine and temperatures.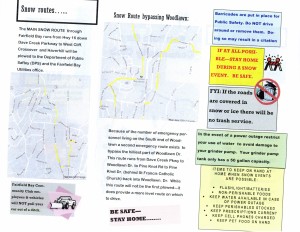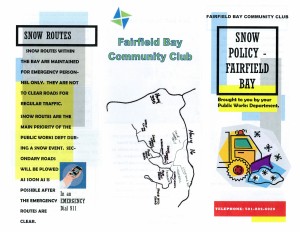 While we realize the residents get cabin fever and may be running low on supplies; when it is not safe to get out, it is not safe to get out.
 Our crews work hard to clear when and where they can as fast as they are able.
If you have an emergency you should call 911.  Our crews will assist DPS in reaching you. Please watch your weather reports and plan ahead.