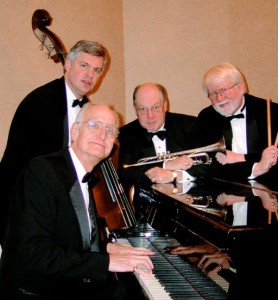 Once again it's time to tap your toes or better yet, bring your dancing shoes! Mark your calendar for Saturday April 5 and come out and enjoy the fun and exciting special event that includes dinner, dancing and dynamic entertainment. To get your tickets, contact the Fairfield Bay Conference Center at 501-884-4202 or come to the Center at 110 Lost Creek Parkway, Fairfield Bay. This is your chance to have a great night of entertainment while supporting the North Central Arkansas Foundation for Art and Eructation.
Tickets for the Dinner and Dance are $30 per person in advance, reservations please.
Tickets for the Concert Only are $15 per person on sale at the door starting at 6:45 p.m. the evening of the concert.
We hope the Greers Ferry Lake Area will come out in support of this event so that the much needed funding used to bring music, art and cultural events to our children as well as all of citizens, will continue be available.