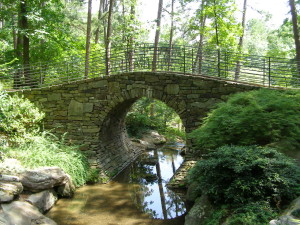 The FFB Garden Club has a bus trip planned to Garvan Woodland Gardens near Hot Springs on Tuesday, October 20 and all are welcome to ride along with us. Reservations are required due to seating capacity.
The Garden will be featuring Halloween themed displays along with all the beautiful perennials that are in bloom at this time of year. The bus ride is $10 for members and $15 for guests. Park admission is $15 per person and there will be lunch available to purchase on site. Golf cart rides for those needing assistance can be purchased @ $15 per rider.
The bus will leave the parking lot across from the conference center at 8:30 a.m. Return to the Bay will be early evening. For additional information and reservations please call Sherry Guess at 501-743-0659 or Mary Lou Horvath at 884-6934.