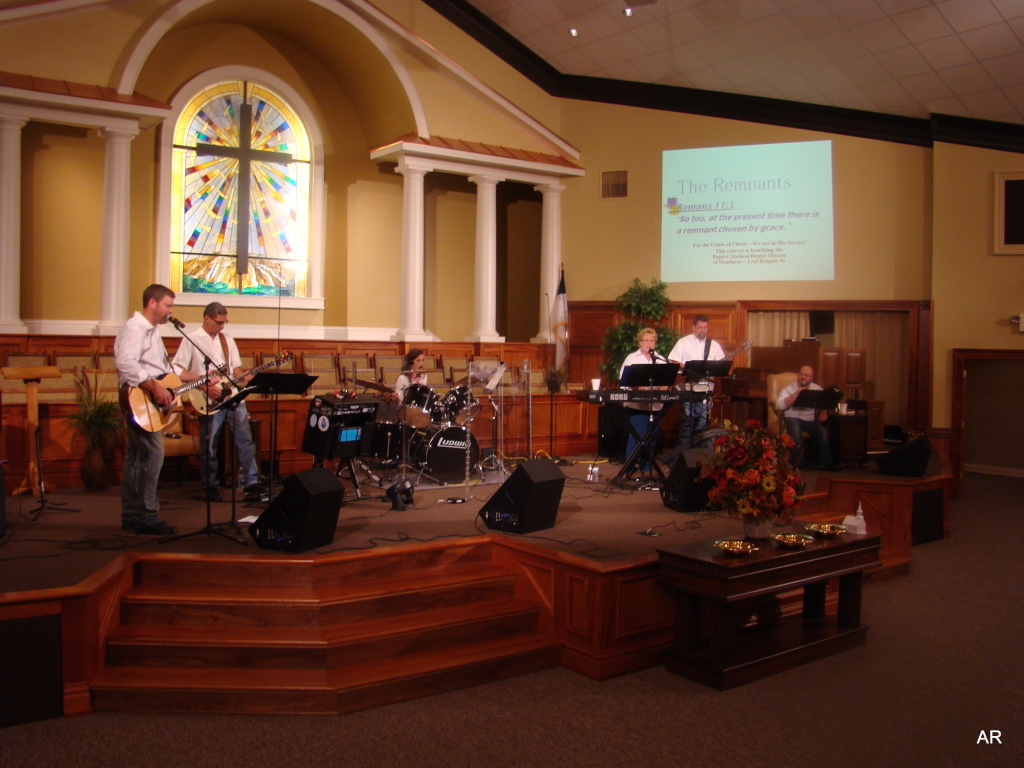 Fairfield Bay UMC will sponsor a series of three free Sunday afternoon concerts beginning on April 12 and continuing one Sunday per month through June. Each concert will begin at 4 p.m. and will be followed by a light snack supper. Everyone is encouraged to attend these uplifting Sunday afternoon Concerts. We promise that you will not be bored.
The April 12 concert will feature the group "The Remnants" which is made up of a team of worship leaders from across Van Buren County whose mission is to exalt God and the Name of the LORD Jesus Christ. Their style is praise and worship and the team is adaptable to meet the needs of each concert venue. Their music is for all ages and will appeal to people who love good Christian music.
Christy Lester and Rick Griffith are the featured vocalists. Rick also plays rhythm guitar and Christy is on keyboard. Barry Love will be on Base; Steve Brown will be on lead guitar and Louie Lott will finish it out on drums. John Tyer will be the sound man for this concert.
These musicians are all involved in missions work in one way or another. Their missions have even taken them to Montana, India and Honduras.
This music is a little different from our Sunday morning service and promises entertain as well as lift up the name of Jesus Christ. Please mark your calendar and join us for an evening of entertainment and food.
OTHER CONCERT DATES: On May 3 King's Highway will be in concert and on June 7 we will have the Mercy River Boys.