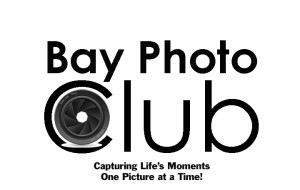 The Bay Photo Club had their organizational meeting on April 6 at the Fairfield Bay Community Education Center and enjoyed lunch at Grumpy's Restaurant. Members present voted to have regular meetings from 8 a.m. to 12 Noon on the second Saturday of each month beginning May 11. All meetings will begin at the Education Center before going on a field trip for a photo shoot.
Membership is open to anyone who; loves to take pictures, at any skill level, wants to improve their photography, share their interest with other photographers. Activities will include group photo sessions, informal field trips to nearby sites of interest, portrait photography, nature photography, editing photos, photo critiques, photo contests, guest speakers and much more.
There are no prerequisites for participation and there are no dues or charges to participate. All that is required is a digital camera and a desire to have some fun with photography. Children over 12 years of age are welcome to attend if accompanied by a parent or grandparent. Please join us! For further information please contact Sherry Guess, Director, Fairfield Bay Community Education Center at 501-884-4440.