Greetings,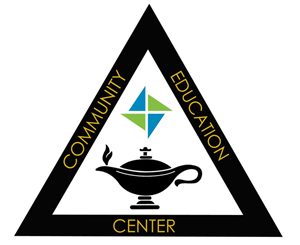 Next month will be the start of my third year at the Fairfield Bay Community Education Center. Giving credit to my beautiful surroundings, wonderful boss and loyal patrons, this has been a most enjoyable job. While the rest of the world seems to spin out of control, life on the bay is a refuge from all things hectic.
One of my most enjoyable duties is to introduce our community to different individuals with extraordinary professions through the Sterling Scholars lecture series. As I look over the list of past presenters I count seven with Ph.D.'s, and many more who have accomplished noteworthy endeavors or published books.
I also noticed that there was a common element among the following presenters: An Archeologist, Astro Physicist, Gemologist, Aviation speed record holder, National Guard Colonel, and a District Court Judge.
All were excellent speakers who knew their topics and kept the audience spellbound with their presentations. All had professions that required an extensive amount of formal education and they had a tendency to work in rather obscure fields, not a standard desk job. Their ages ranged from early middle age to retired, some had raised families or were caring for elderly parents, and some were single by choice. So what was their common theme? They were all women.
This would have not been possible a hundred years ago. Women who worked outside of the home were seen as outliers, anomalies, different from the norm. The cataclysmic changes that took place in the 20th century catapulted this league of women into the workforce. This tidal wave could not have been better represented by this year's film Hidden Figures which showcases the grace and dignity those women of color displayed when they broke ground to become the scientists, engineers, and computer specialists at NASA during the early days of the space program.
I'd like to think that I come from such stock. My maternal grandmother singlehandedly raised six children on a farm during the depression and both world wars, when my grandfather became ill. My mother completed her Red Cross nurses training before she was old enough to take the state board exams. When she did, she was sent across the country as a nurse with the U.S. Army. My sister also trained as a nurse, but has had a unique 30 year career as a world class explorer and kayaker. My two daughters chose college educations that fit their interests, and are happiest sharing that motivation with my four grandchildren. We lead by example.
Grace, dignity and education… Happy Mother's Day.
====================================================
Community Education Center 2017 Events…
FREE – Sterling Scholar/Rotary Club presentation – Dr. Kevin Browne, Ph. D.
GOT SHAKESPEARE? – May 3, 11:30am, Little Red Restaurant, Indian Hills Golf Club
FREE – MEDICARE 2017 – Cynthia Wolff and Sandra Crowder, Senior Health Insurance Specialists with the Paul Michael Agency
Medicare Options Have Changed, Are You Covered? – May 11, 1:00pm-2:00pm, FFB Education Center
FREE – Sterling Scholar/Rotary Club presentation – Hon. Susan Weaver
AJUDICATING AND THE LAW – June 7, 11:30am, Little Red Restaurant, Indian Hills Golf Club
Weekly classes…
Painting with Jim – Tuesdays, 10am-12noon
Fused Glass with Barb – Wednesdays, 2pm-4pm
Qi Gong with Dan – Thursdays, 11am-12noon
AARP SAFE DRIVING CLASS – NEW DATE TO BE ANNOUNCED
We are taking names for our waiting list. As soon as we reach 10 participants we will schedule another class date. CALL 501-884-4440 to RSVP your spot in this class.
CANCELLED – TO BE RESECHEDULED
Wilton Cake Decorating – Donna Johnson – May 6 10am-3pm
We are adding new classes and events to our schedule and the best way to keep informed is to check our Facebook page: FFB Community Education Center.
I hope you can join us at the Fairfield Bay Community Education Center and thank you for your support,
Dr. Catherine Swift