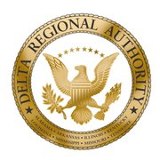 The City of Fairfield Bay is pleased to announce that it has been awarded a $78,100.00 grant from the Delta Regional Authority (DRA) through its States' Economic Development Assistance Program (SEDAP). The Delta Region, made up of 252 counties and parishes in eight states, is one of the most historic, culturally rich parts of the country; yet daily life remains a struggle for many. The Delta Regional Authority supports job creation and improves quality of life through strategic economic development investments in the Delta region's communities, families and businesses. DRA Federal Co-Chairman, Mr. Chris Masingill, recently stated, "Creating jobs and building the economy of the region are the primary concerns of the Delta Regional Authority."
The grant funds will be utilized to install gravity flow sewer lines from the Fairfield Bay Conference Center, currently being repaired under a grant from the United States Commerce Departments' Economic Development Administration (EDA). The building was originally equipped with expensive grinder pumps to push sewage uphill to existing lines. Those grinder pumps no longer work. The grinder pumps no longer work and were problematic when they did. Numerous conference attendees experienced the unpleasant situation of toilets not working when grinder pumps experienced operational problems. This grant funds the right solution to install a gravity flow sewer line. Fairfield Bay Community Club manager, John Tyer, analyzed the requirements and recommended running a gravity flow sewer line to a downhill connection point approximately 1,000 feet away. The gravity flow sewer line expense was not anticipated in the EDA grant but must be accomplished to have a successful project. When completed, in addition to supplying needed sewage capacity at the Conference Center, a gravity flow sewer will open possibilities for the addition of overnight lodging at the Conference Center site and will allow for economic development along a stretch of Dave Creek Parkway that currently does not have sewer access.
The City would like to thank U.S. Congressman Tim Griffin, staff member Jill Cox, U.S. Senator Mark Pryor and staff member Ronnie Anderson for letters of support and numerous phone calls to DRA in support of our request. We would also like to thank Mr. Steven Jones from the Arkansas Department of Human Services and Governor Mike Beebe, who are members of the DRA board that supported and signed off on our request.
Ms. Mitzi Hargan, from the White River Planning and Development District, submitted the grant for the City and will administer the project.