Welcome Spring. Many amazing classes to choose.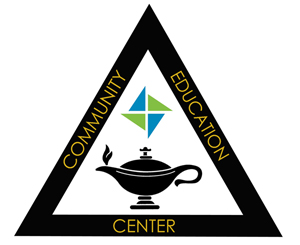 Daylight savings time has arrived, and we welcome Spring! We opened in early February and this year we have already exceeded our participation numbers from last year. We kicked off our 2017 season by hosting the Arkansas Master Naturalists with their presentation on Bird Identification, and then sent them off for a cold barge ride on the lake to view the eagles' nest on Sugar Loaf Mountain. Due to the damage caused by the high winds in our town our March Sterling Scholar presenter – District Judge Susan Weaver – has been rescheduled for June 7th. April's Sterling Scholar is Colonel Deason from Senator Boozman's office. Partnering with the Rotary Club, we sponsor the Sterling Scholars on the first Wednesday of each month at the Little Red Restaurant.
We hosted the Arkansas African American Legislators exhibit of the Black History Commission of Arkansas and the Arkansas History Commission (www.ark-ives.com) in March, and this month we will feature an exhibit of original works of art from our students in Jim Tindall's painting class.
Now that our lovely weather is warming up we greet our resort guests with a list of our classes and events at the Monday morning welcome breakfast at the Conference Center where we join with the other Fairfield Bay representatives in welcoming them to our community. This gives them an opportunity to plan their activities for their week with us.
We are adding new classes and events to our schedule and the best way to keep informed is to check our Facebook page: FFB Community Education Center.
Community Education Center
2017 Events
– AARP Safe Driving – Clay Fires, sponsored by Doug Landry Insurance
o Class I – April 4th CLASS IS FULL
o Class II – DATE TO BE ANNOUNCED
– Wilton Cake Decorating – Donna Johnson – April 8 10am-3pm
– Sterling Scholar/Rotary Club presentation – Coronel Anita Deason, military liaison for Senator Boozman – April 5, 11:30am, Little Red Restaurant, Indian Hills Golf Club
– Art Exhibition by Student Artists – April 11 – 23 at the Education Center and Mayor's Office
– Herbs and Bees Workshop – Fred and Joyce Zeller – April 20, 6:00-8:00pm
Weekly classes
– Painting with Jim – Tuesdays, 10am-12noon
– Fused Glass with Barb – Wednesdays, 2pm-4pm
– Qi Gong with Dan – Thursdays, 11am-12noon
I hope you can join us at the Fairfield Bay Community Education Center and thank you for your support,
Dr. Catherine Swift
CONTACT:
Fairfield Bay Community Education Center Facebook
FFB Community Education Center – 501-884-4440
About the FFB Community Education Center.
The Education Center is open from 9:00am-4:00pm on Tuesday, Wednesday and Thursday. We are located in suite 5E at 130 Village Lane in the mall, directly above the Bowling Alley. Classes and events may change and are posted to the FFB Community Education Center Facebook page. As always, we ask that you call the Education Center at 501-884-4440 to reserve your space. An annual Registration Fee of $35 is required after attending your first class and is valid for 12 months. Our resort guests are not required to pay the annual registration fee.