by Jim & Phyllis Wilkins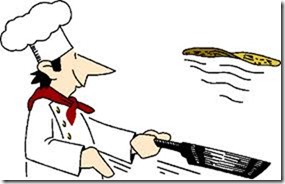 The Fairfield Bay Lions Club would like to invite everyone to help us celebrate the 45th Anniversary of the Fairfield Bay Lions Club with an All-U-Can Eat Pancake Dinner on Thursday, September 11 from 5 – 7 p.m. The dinner will include all you can eat pancakes and sausage & gravy biscuits, served with two sausage patties, coffee with 1st glass of milk included. Extra sausage patties, milk and orange juice are available for a small additional charge. This special dinner will be served up for $3 per person, 2 for $5 and youth under 12 for only $1.50. The Lions motto is "We Serve" and we will be serving up a delicious and inexpensive pancake supper for all to enjoy. Please come by and help us celebrate our involvement in Fairfield Bay and the surrounding community. From our involvement with youth programs, such as our support for Boy Scout Troop 401 and the Summer reading Program, our vision and eyeglass recycle program and the building of the Lions Amphitheater in Woodland Meade Park, the Fairfield Bay Lions have been giving back to the area for the past 45 years. Our 2014 membership drive will be highlighted by a special dinner at the Lions Club on Thursday, September 25 when we ask all Fairfield Bay Lions Club members to "Ask 1" guest to join us for dinner and see what the Fairfield Bay Lions are all about.
BINGO is now held each Tuesday evening with doors opening at 5:30 p.m. and the first game beginning at 7 p.m. There is a $1,000 blackout jackpot special along with many regular games with lots of fun for all. You must be 18 years of age or older to play but youth and children are welcome to accompany a playing adult. Our last Saturday morning All-U-Can Eat breakfast for the season ill be Saturday August 30th from 8 – 10 am at the Lions Den on Dave Creek Parkway. Breakfasts are seasonal and held from Memorial Day – Labor Day on Tuesday and Saturday mornings. Please come and join us at one of these fundraisers and help support our charitable undertakings here in the Fairfield Bay area.