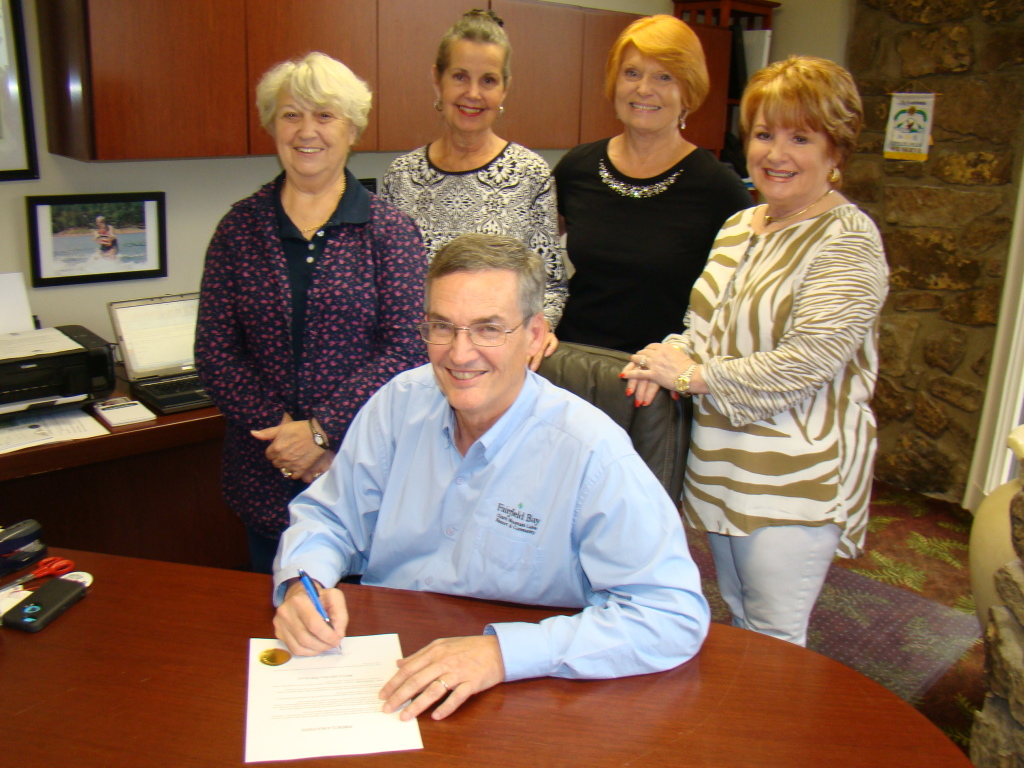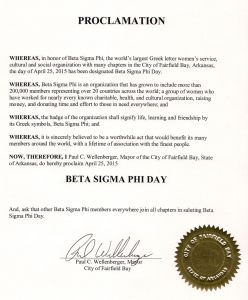 In honor of the 85th anniversary of Beta Sigma Phi, April 25, 2015 has been proclaimed "Beta Sigma Phi Day" by the Mayor of Fairfield Bay, Paul Wellenberger.
Pictured with the mayor as he signs the proclamation are Pauline Sears, President of Eta Beta Chapter; Mary Graf, President of Xi Gamma Zeta; Shirley Rudolph, President of Xi Gamma Kappa; and Sharon Luxon, President of Zeta Sigma. Not present was Annalee Culp, President of Laureate Alpha Lambda.
The day will be observed be the members with a Founder's Day luncheon at the Little Red Restaurant at Indian Hills. The five chapters in Fairfield Bay represent over 70 members.
Beta Sigma Phi is primarily a social and cultural organization that incorporates service as part of its activities. The motto for Beta Sigma Phi is Life, Learning and Friendship. Service is done locally and internationally and is a tribute to the character of the members. The cultural programs are the basic element of the organization. Through these programs each member is encouraged to grow personally, while at the same time participating in the growth of her sisters. If you are interested in becoming part of Beta Sigma Phi, contact Mary Graf at 884-3669.
See the Proclomation below.