by Jim & Phyllis Wilkins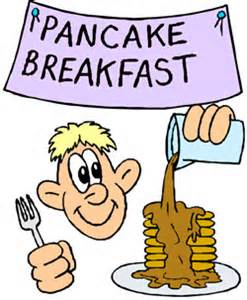 Among the purposes of Lions Clubs is to take an active interest in the civic, cultural, social and moral welfare of the community. In the history of Lions since 1917 this has meant involvement in programs designed to improve our communities, aid the blind and visually impaired, organize youth programs and work with community and environmental projects. At our next Lions Club meeting on Thursday, May 22nd our guest speaker will be Regina Chaney with the Van Buren County Cooperative Extension Service speaking on Community Wellness. "According to Van Buren County health rankings, 66% of residents are overweight or obese, 37% are completely sedentary, 31% have arthritis, and 11% are diabetic. Dinner will be served at 5:30 pm with the regular meeting and our speaker following at 6 pm. Guests are always welcome and dinner reservations or Lions Club information is available by calling Lion Jeanie Hooper @ 884-3202.
All-U-Can-Eat Gravy and Biscuit or Pancake Breakfasts will begin on Saturday May 24th from 8 – 10 am at the Lions Den on Dave Creek Parkway. Breakfasts will be held each Tuesday and Saturday morning thru Labor Day. All U Can Eat breakfasts include all the gravy and biscuits or pancakes with coffee you wish along with a serving of sausage. If you prefer milk you first glass comes with the breakfast and extra milk, sausage and orange juice are available for a slight charge. Adult prices are $5, youth 5 – 12 are $3 and children under 5 are free with a paid adult.
Visitors, Lions Club members, and Fairfield Bay area residents, come one come all and have a chance for a $1,000. jackpot at our Saturday evening BINGO. Each Saturday doors open at 5:30 pm with the first game called at 6 pm. Come join us for Breakfast or BINGO and assist the Fairfield Bay Lions in raising funds to support our vision and youth programs.