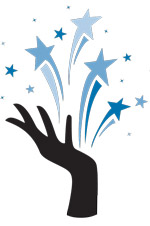 Join us for another year of a Celebration of Writers and Artists. Creative Communication is pleased to announce our Fall 2014 Essay, Poetry and Art contests. Thousands in prizes and awards will be awarded to students and schools in your area. The Essay contest divisions are: Grades 4-6, 7-9, and 10-12, with 10 top winners in each division. To enter an essay, write between 100 and 250 words on any non-fiction topic. The deadline for the Essay contest is October 15, 2014. The Poetry contest divisions are: Grades K-3, 4-6, 7-9, and 10-12, with 10 top winners in each division. To enter a poem, submit one original poem in English, 21 lines or less. The deadline for the Poetry contest is December 5, 2014. To submit your Essay or Poetry entry, you may enter online at: www.poeticpower.com or mail your entry labeled Poetry Contest or Essay Contest to: 159 N Main, Smithfield, UT 84335. Please include the author's name, address, city, state, and zip, current grade, school name, school address and teacher's name.
Homeschool students are also encouraged to enter. Selected entries of merit will be invited to be published in an anthology.
These are not contests where every entry is published. There is no entry fee to enter the contest or required purchase to be published. Teachers can qualify for a free book and win awards for the quality of their entries. To view the students in your area who were selected as winners in previous contests, go to: http://www.poeticpower.com/winner.php. Teachers earn free books and funds for their classroom with our Classroom Rewards program.
We also sponsor an art contest for students in grades K-12. Over $5,000 in prizes will be awarded to students and their teachers. To enter, take a photo of your original art and go to www.celebratingart.com to enter and for full contest information. The art contest deadline is December 3, 2014. If you have any questions, feel free to call (435) 713-4411.The Fairfield Bay Education Center and Artist Doris Sexson announced today that the next oil painting class will began on Thursday, October 2 from 9:30 to 11:30 a.m. for five weeks. All beginning and intermediate students are welcome to paint the very colorful and exciting fall landscape.
You will need a smock or over-sized shirt to protect your clothing and a roll of paper towels. Two items can be purchased in the classroom – the 16×20 canvas and a stubby brush. In addition, the paint supplies you need to purchase are: 1 flat bristle brush (size 10 or 12), 1 mop brush – medium (size 8 or 10), 1 liner brush (size 1) and pallet paper. The paint colors you will need are: White, Prussian Blue, Cadmium (red medium), Cadmium (yellow light), Terra Verde (earth green), Sap Green, Burnt Umber, Burnt Sienna, Cadmium Orange and Black.
Call Doris Sexson at 884-6702 if you have questions about the class or the supplies needed.