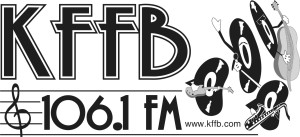 Radio station KFFB 106.1 will host its annual Regional Health and Wellness Fair, Saturday, September 28 at the HART Center in Fairfield Bay. The hours are 8 am to 1pm and is open to the public. For Vendor information call 800-356-5106.
In addition to health screenings and tests, health professionals will provide health related information. Most tests and screenings are free and a few will be done for a nominal charge. There will be a wealth of information on Health, Wellness, and financial services. KFFB will give away $106.10 each hour, and vendors will have door prizes and giveaways.
This is a regional health fair held the last Saturday in September to promote wellness in North Central Arkansas. If you have any questions, please contact Bob Connell at 800-356-5106.