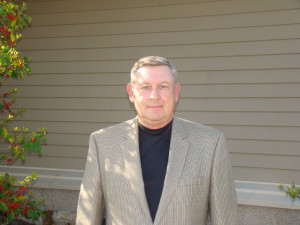 To: My Fellow Community Club Members
Even in this modern age of instant communication and availability of information it is difficult to ascertain the full measure of someone, especially if you are not familiar or acquainted with them. To help you with that I respectfully enclose a capsulized version of my history for your consideration. I am hopeful you will attain a degree of confidence in me and that you will allow me to represent you and your community interests, as you make them known to me, as a member of the Fairfield Bay Community Club Board of Directors.
We are living in difficult times and hardships are not uncommon. Families and businesses alike have had to rethink their needs and wants and our Community Club is not exempt from that process. I have offered and discussed solutions and made positive suggestions of how to improve some operations; suggested that perhaps we move in a different direction altogether or reconsider a decision that had already been made. I support preserving and improving our unique and indispensable amenities as I feel they are critical to our community today and are necessary for our future growth and retention of our property values. I believe fiscal discipline and qualified management are necessary for our success and I support our "Fairfield Bay Marketing Plan." This effort, along with others, will help our exceptional community fulfill its ultimate potential. I feel now is the right time for me to volunteer to serve and contribute what expertise I can to further our success, attain our goals and diligently represent the interests of all members, resident and non-resident. To that end I promise my best efforts.
Biography: D.O.B. – 2/17/43 (Cleveland, Ohio) Married – 2/23/63 (Diane), 3 Children, 9 Grandchildren July 2006 we retired and moved to Fairfield Bay
Associations & Clubs: Fairfield Bay: Business: 2008 Indian Hills Golf Assoc. (IHGA) President The Cleveland Petroleum Club(Past President) 2013 & 2012 IHGA Membership Chairman PEI (Petroleum Equipment Institute) 2006-Present, Member- Indian Hills Golf Club OPMA (Ohio Petroleum Marketers Assoc.) FFB Yacht Club
Education: 1961 Graduated High School, 1962-1965 Attended Kent State University, Cuyahoga Community College (Business Admin., Marketing, Sales & Accounting)
Employment/Career History: 1961-1972: Various companies working primarily in the petroleum industry, retail, commercial & industrial equipment, sales –installation- service. 1972- 1987: Petrom Corporation- Cleveland, OH. – Founder, C.E.O. & President, A full service petroleum equipment distributorship (sales, installation, service & electronic systems) Branch operations: Columbus, OH, Toledo, OH. & Fayetteville, NC. 35 Employees High annual sales $5 + million 1987-1989: Lenexa, KS. Partnered in oil business: Managed an existing oil exploration & oil well operation business, Transresource Development Corp. Developed & managed various company start-ups, Consolidated Energy, EGAL Home Inspection Franchise Co., Taskmasters, Inc.( a residential maintenance company) 1989-1990: Self Employed, A one year consulting contract, Vacaville, CA. Jotco Petroleum Co. 1990-1997: JMP Solutions – Tampa FL. – Sales Manager A full service petroleum equipment distributor. Develop equipment, installation & service business with major oil companies and independents. Hire & train sales staff. Acquire new distributorships & products related to our business. 1997-2002: Equipment Marketing & Consulting Specialists- Owner, also, various consulting and management contracts: Reliable Hydraulics, Tampa, FL, SPS Petroleum, Hialeah, FL ITEQ Storage Systems, Houston, TX, Restoration Specialists, Gainesville & Ocala, FL. 2002-2006: JMP Solutions, Tampa, FL (Home office: Summerfield, FL.) -Territory Sales Manager, develop new market in north central Florida for petroleum equipment sales, service & installation & new branch operation in Ocala, FL. Thank you in advance for your support! Toby Glyde Ph. 501-884-6722 / e-mail: [email protected] 4/29/13