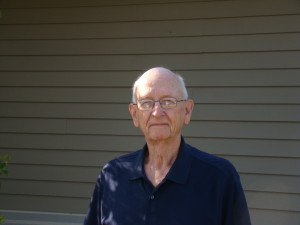 The present Community Board and Community Club Management has laid a solid foundation for responsible growth. It is the responsibility of future boards to see that financially sound plans are executed in support of this goal.
My career experience includes sales and marketing, leading the Department of Commerce for the State of Iowa and owning my own business. This combination of revenue focus as a sales person, profit and loss responsibility as an owner and consultant to businesses and communities through the Department of Commerce makes me uniquely qualified to serve on the board.
My wife Mary and I moved to Fairfield Bay eleven years ago. This community has everything we hoped for in retirement. It would be an honor to give back to the community that we feel has given so much to us.
Community Organizations: Member of Community Club Board past 3 year's 2010-Present Peace Lutheran Church Council 2009- Volunteer Tutor, Shirley School 2009-present Co-chair Friday Newcomers Golf Group – Present Member 9 hole golf group present Volunteer Recycle past 6 years present MAQUOKETA IOWA President, Maquoketa Rotary Club 1977 President Maquoketa Country Club 1983-84 Member City Planning and Zoning Board
Work Experience: Maquoketa Feeds, Inc. Maquoketa, Iowa, owner 1971-2002 U.S. Dept. of Commerce, De Moines, IA. Dir. of Commerce 1970-l971 Rath Packing Company, Feed Division Animal Nutritionist, Product Manager 1959-1970 Sales and Marketing Manager 1966-1970
Education: – Iowa State Univ., Ames, Iowa Ph.D. Animal Nutrition 1959 Univ. of Missouri, Master of Science, Animal Genetics 1955 Bachelor of Science, Vocational Agriculture 1954