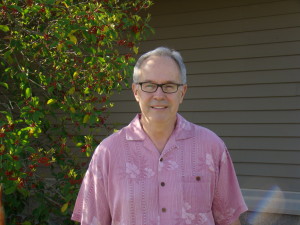 In an effort to receive your vote and, thinking exactly what to state about my business history and visions held for the future of Fairfield Bay, I've decided to keep it simple, short and to the point.
Working all my life on straight commission and owning my own business, the only "paycheck" ever received was accomplished without depending on an employer or salary. Success only came through hard work & duplicating myself through others, building sales teams from the ground up and getting people to do things they never thought possible. Instead of meandering through all past accomplishments, if anyone wants a full history, feel free to e-mail me at jpjc2000@artelco.com and I'll forward the details. Yesterday's hits do not win today's ballgames!
Moving here first in 1986 and falling in love with Fairfield Bay, then moving away in 1992, and back again in 2005, Patsi and I are exactly where we want to be, Fairfield Bay, Arkansas!
My goal is simple, helping people discover Fairfield Bay. It's been exciting participating as a co-founder of "Surf The Bay" with Rick Stuckey of Stuckey & Grimes Extreme Marine & "The Bay Trails" with Debbi Brawley of Brawley & Associates Real Estate. We need to help people discover Fairfield Bay and decide this is the place they should be. That will give us the financial tools needed to enhance those already here. The baby boomers have the largest amount of disposable savings in history; we have the place for them to conserve those savings, live & vacation in what we consider the perfect location.
Enthusiasm trumps experience every time no matter what a person is trying to accomplish.