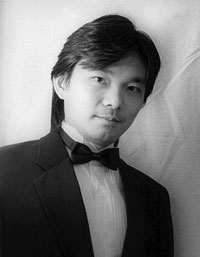 The North Central Arkansas Foundation for Arts and Education (NCAFAE) is proud to announce that Aaron Alfred Lee is coming back to the Bay by popular demand on Sunday, October 6 at 4 p.m. at the Presbyterian Kirk of the Hills at 250 Dave Creek Parkway.
Mr. Lee travels extensively performing recitals and conducting seminars in Europe, Asia, Australia, the Bahama Islands, Canada, and the United States.
He has had works commissioned and performed by the Greater Fort Worth Community Band, The Cottbus Youth Symphonic Band of Germany, The Macau Chamber Orchestra, the Indianapolis Symphony Orchestra, the Malaysian Philharmonic Orchestra, and the Royal Philharmonic Orchestra of London.
The concert is free, so mark your calendar to see this world class performance by Aaron Alfred Lee.