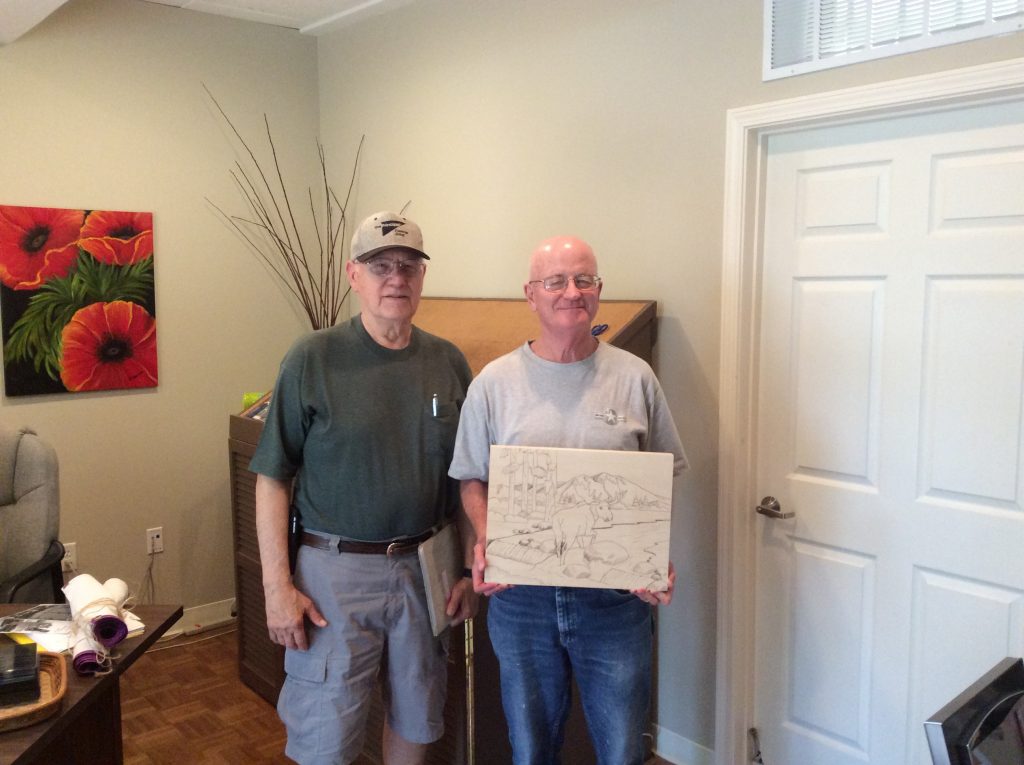 Do you like working with your hands, seeing a baren object turn into a beautiful piece of work? Do you have the patience to allow the work to develop into something special? If so, then wood carving could very well be a hobby just for you.
Wood carving has probably been around about as long as man has been on this earth. So the history of wood carving begins at the beginning. Man has always used and manipulated wood. Man would have used wood as one of his first tools, maybe for a club or a walking stick. He could have even tied a rock to a stick of wood and used it for a hammer. When he found a way to make an instrument sharp enough to hunt with, an arrow head or spear head may have been first but if so, the knife couldn't have been far behind. Living in and around forests or jungles surround by standing and fallen trees, man found his favorite pasttime, whittling.
Over the centuries, wood carving has undergone many changes but has never died. Like in the beginning, when man was alone with his knife, as long as there is wood, there is wood carving.
Woodcarvers Unlimited of Fairfield Bay was founded on September 27, 1990 by Jim White, Robert and Mina Hoskins, Helen Sullivan and others.
The club flourished with the carvers helping each other with their small carvings and learning carving techniques.
The carving club started their first large carving project (a totem pole depicting American History). The totem took 1 1/2 years to complete, finishing on July 4, 1992 and stands by the Log Cabin Museum.
The second totem was carved by Jim White depicting the Good Samaritan ,Indian, Bear, Fish and Thunderbird and was completed October, 1993. The totem stands at the NE corner of Dave Creek Pky. and Crossover. In 2011 and 2012 Jim White restored these first 2 totems with care and finished painting them both.
The third totem was a club project and depicts the living history of Fairfield Bay and area from the Wooley Mammoth time period to the present. This totem was completed October, 1999 and stands at the Main Entrance to Fairfield Bay.
In 2006 the totem was taken down after rot was noticed and completely restored, taking about 6 months to complete.
In 2016 it was noted that rot once again had attacked the totem after standing for 10 years in the elements. It will again need to be taken down this fall and checked to see how bad the damage is. The process has already started by updating the sign describing the totem pole. The sign should be completed in the next 3 to 4 weeks.
Over the 26 years Woodcarvers Unlimited has been in existence, our carvers have gone from a high of 16 to today, where there are only 2 members left, Ron Morrow and Mike McAllister. Ron has been carving since 2004 and Mike since 2012. Many members of Woodcarving Unlimited have died or moved away and recruiting new carvers in this area is almost non-existent.
Woodcarvers Unlimited meet at the Fairfield Bay Senior Center on the 1st and 3rd Thursday of each month at 1pm. We would like to invite those who are interested in carving to attend our meetings.
We show the basics to begin carving; How to sharpen tools, what type of wood is best to carve, basic cuts, and tools needed to start carving.
Below are a couple examples of what can be created if you participate in the class. Ron Morrow created these beautiful pieces.