Web Exclusive: Sightseeing on the Lake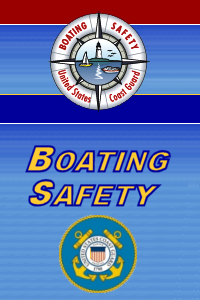 Summer is coming to an end and everyone is getting ready for cooler temperatures to set in. Boating is one of the many things that can still be enjoyed this time of year. Sightseeing on the lake can be a breath-taking experience during the fall as many of the trees turn color and coat the ground with their foliage.
Fishing is also a year-round sport that is enjoyed by all ages. And the Marina has all you need to kick off a great day of memories fishing on boat, shore or dock. Remember that boating safety should always be at the top of any boating adventurer's list. You should always observe the laws and be sure you are up-to-date on all rules and regulations. Always check your Arkansas Boating Safety rules and regulation handbook for anything that you are unsure of on boating safety.
To operate a boat, anyone born on or after January 1st, 1986 must have a boating certificate.
A person under 12 years of age operating a motorized vessel must have a boater education card. Also, that person must be under the direct, visible and audible supervision of a parent, guardian or a person 17 years of age or older.
A person 12 years of age or older must have completed a boating education course and have a boating education card in order to operate a motorized vessel of 10 horsepower or more.
Also, Boat Operating and PWC have different rules. So make sure you are up to date on all rules and regulations.
Enjoy and be safe!
P.S. One more thing, don't forget your camera!
Sheryl Paxton
Marina Manager