There are many exciting events going on at Indian Hills.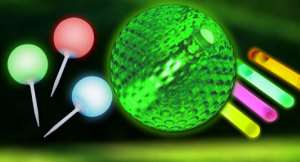 – We will be hosting the Wisconsin party on October 2nd.
– Our famous Glo-Ball event is scheduled for October 5th.
– We will be having the Bay Cup October 8th-9th. This is an event that is played between members of Indian Hills vs. members of Mountain Ranch in a Ryder Cup format.
– October 10th will be the Superintendent's Revenge 4-person scramble.
We have been playing on our new greens for approximately three weeks. The root systems are anywhere from 4 to 6 inches.
Indian Hills is looking forward to an exciting remainder of the golf season. To find out more, give us a call at 501-884-6108, or come by the golf shop and see us. Come out and enjoy!
About Indian Hills Golf Resort.
Indian Hills Golf Resort is an 18-hole championship layout that is located in the "foothills of the Ozarks." There are four sets of tees for players of all abilities to enjoy the natural surroundings as they make their way around one of the best kept secrets for championship golf in Arkansas. Indian Hills Golf Resort is known by its tree lined fairways, deep bunkers, small sloped greens, and the Indian Rock Cave located off number nine fairway.
The signature hole at Indian Hills is the par three seventeenth hole that players must hit across a large ravine to an elevated green that slopes severely from back to front. Players who hit great shots beneath the hole will rewarded with an excellent chance at birdie. Shots missing the green will require a great up and down to save par. The course at Indian Hills Golf Resort is true yet fair test of golf and welcomes all players to come and test their skills on this challenging layout.
I look forward to seeing you at the course!
Josh Little
Pro Shop Manager